THE BEST COCONUT RICE (VEGAN BOWL WITH EASY TERIYAKI)
I often get asked about my go-to, healthy weeknight meals – and the dinner I come back to time and time again is my beloved vegan grain bowl. What makes this meal so satisfying is this fluffy bed of the best coconut rice ever that nests the veggies and tofu, doused with a healthy helping of teriyaki sauce. And while a standard brown or white rice is great by itself, there's just something about the addition of coconut milk that makes this easy weeknight meal just a little more special.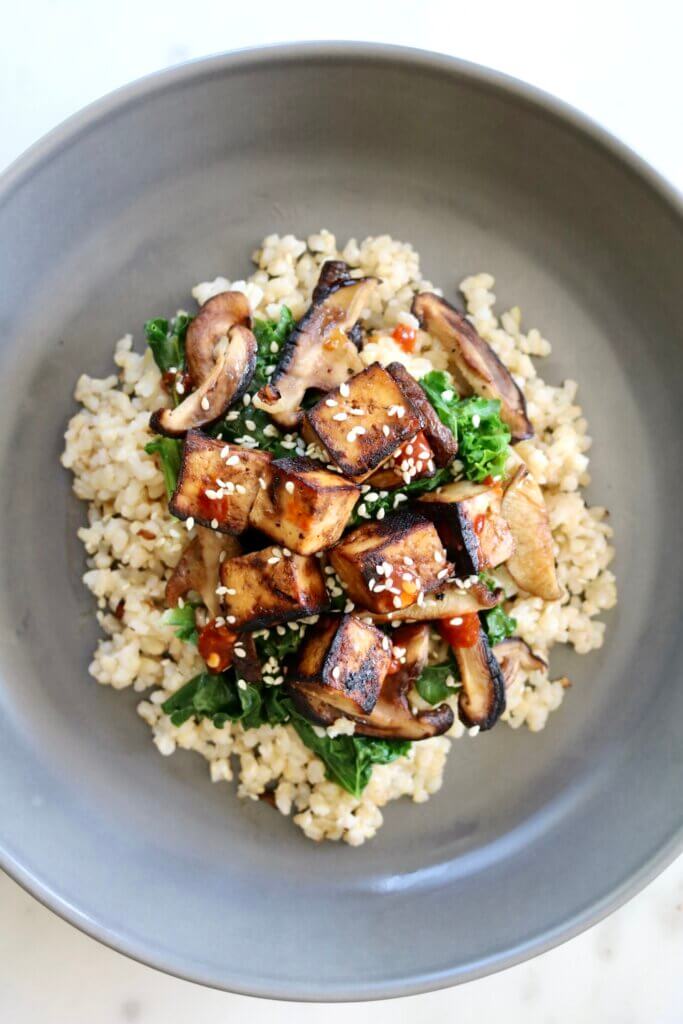 MIX-AND-MATCH VEGAN GRAIN BOWL
The beauty of this recipe is that you can swap various ingredients out for whatever you have on hand – think of it as your kitchen sink grain bowl. Sometimes I add sweet potatoes instead of tofu (and sometimes I use both), or I love throwing in some broccoli or spinach in lieu of kale. All you need is a grain and a couple of different veggies, plus tofu if you have it, and you're all set!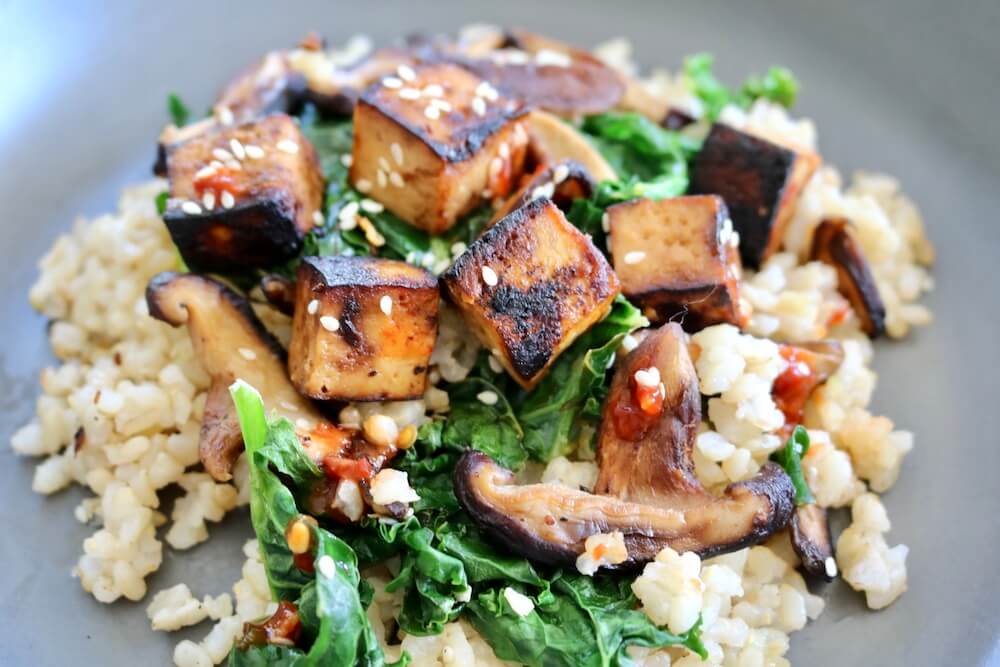 Here's my formula for the best coconut rice bowl, with respective substitutes:
THE GRAIN: Short grain brown rice, brown jasmine rice, white jasmine rice, forbidden rice, arborio rice, or even quinoa. All of these grains work as the base for this recipe – simply follow the cooking instructions for the respective rice or quinoa, and add in the coconut milk per the recipe below.
THE VEG: The sky's the limit for the vegetables you can use in this grain bowl. Some of my favorites: kale, broccoli, sweet potato, mushrooms, bok choy, spinach, carrots, purple cabbage, swiss chard…the options are endless, and the beauty in this formula is that you can use whatever you have on hand.
THE PROTEIN: Extra firm tofu, tempeh, soybeans, or plant-based meat alternatives all work here. That said, I'll sometimes just go full grain and veg and skip the protein, depending on what my body's craving. If you follow food combining, you can totally leave this part out.
Now that you've got the formula down, let's get into the recipe.
If you tried out this recipe at home, please let me know if you liked it in the comments below! And if you're looking for more weeknight meal options, be sure to check out these mouth-watering crockpot enchiladas or my take on the Jon + Vinny's spicy fusilli (vegan vodka sauce, anyone?)