VEGAN ENCHILADA CASSEROLE (GLUTEN-FREE)
There are few things in this life more comforting than enchiladas. This vegan, gluten-free enchilada casserole is actually made in the crockpot – so you can just throw everything in there and let the pot do its job. The end result will be melty, gooey, and totally decadent plant-based enchiladas.
I've long been a fan of crockpot cooking because it typically affords limited prep time – I like to take a work break late afternoon to get things going, then just go back to doing whatever I need to and by the time I'm hungry, dinner's hot and ready to serve.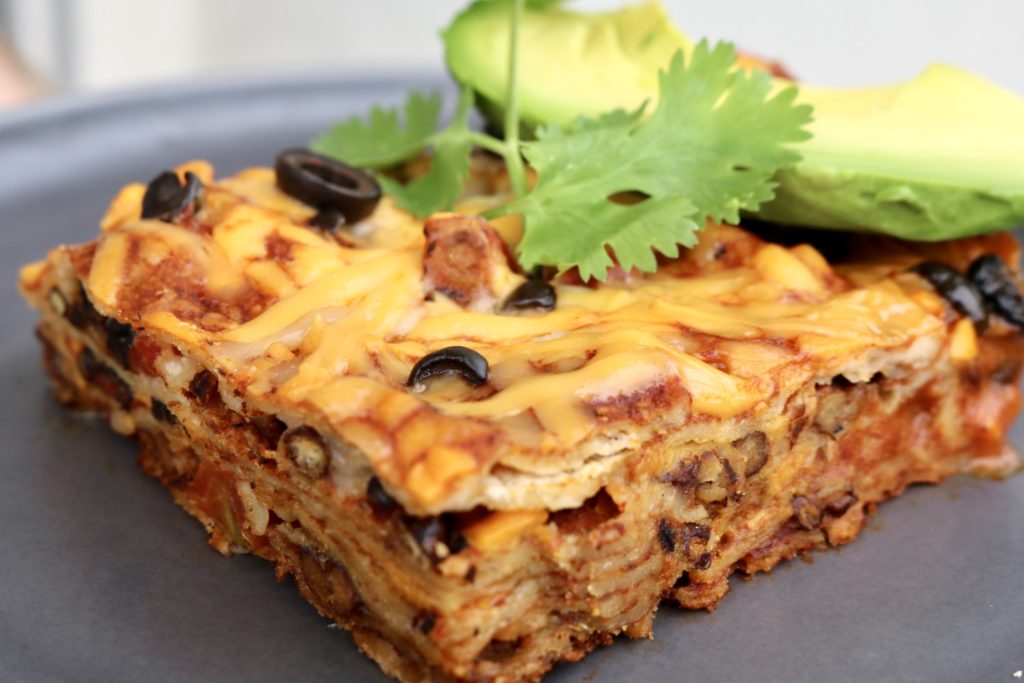 My Mom's Homemade Enchilada Casserole, Vegan-Style
Credit goes to my mom for the original enchilada casserole recipe – she used to make a non-vegan version, but after experimenting together on a few batches (we've used Impossible meat in lieu of lentils, which is also very tasty), we came to the conclusion that this vegan enchilada casserole is actually way better than the non-vegan version. So – shout out to Deborah for coming up with the O.G. recipe, and for being open to reworking it into one that's completely mouth-watering, yet leaves you feeling a whole lot better after eating.
I've used lentils as a staple in so many of my meals – they're hearty, super nutritious, protein-rich, and very filling. They make for such a great base in so many dishes (I also love using them in my bolognese, too). I noted in the recipe that you can add black beans as well, but I've found that lentils bring the perfect amount of protein and texture for my taste – but this is a dish you can totally play around with and add your own flair to. Buying the pre-cooked ones (I like Melissa's, sold at Whole Foods).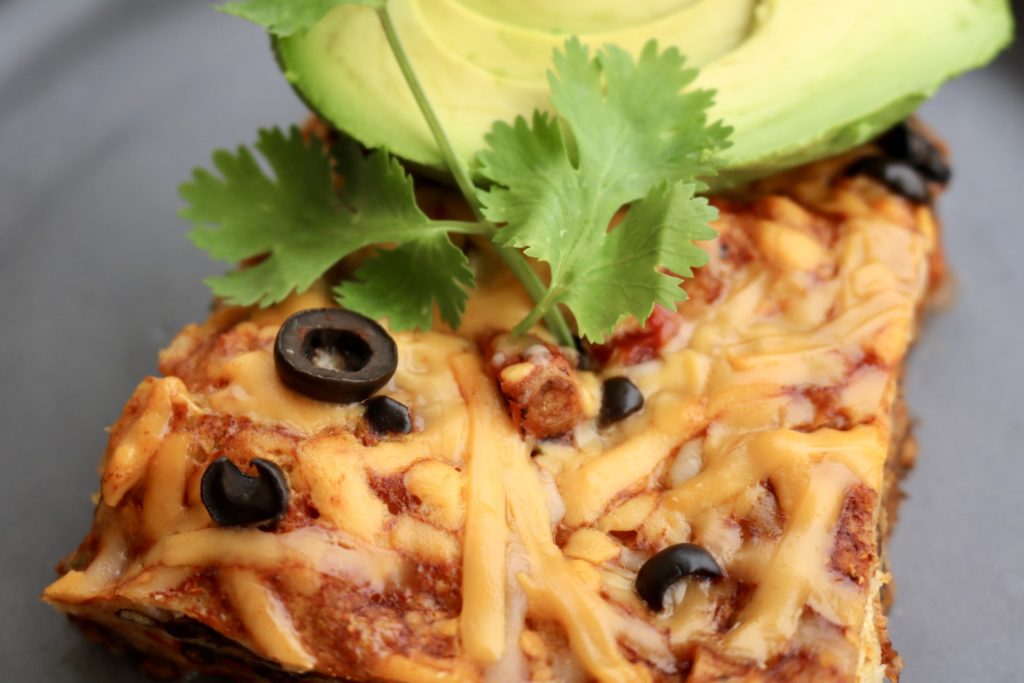 This vegan, gluten-free enchilada casserole has been on heavy rotation in my kitchen (and has also become a favorite of my boyfriend's). I hope you love it as much as we do and please drop me a comment below if you have questions or reviews!
P.S. – be sure to check out my vegan spicy fusilli recipe (adapted from Jon + Vinny's) if you haven't already – it's a special one.