VEGAN REMIX: JON + VINNY'S SPICY FUSILLI
If you live in LA, you've very likely had or at least heard of the legendary Jon + Vinny's Spicy Fusilli. I, along with many others, have long touted it as a favorite meal in town – but when I went vegan I no longer could order it because the sauce is, of course, loaded with dairy. Tragic! I wasn't willing to give up one of my favorite meals, though – so I set out to create a vegan spicy fusilli recipe of my own.
What if I told you that you could replicate this dreamy, decadent dish with NO CREAM, NO BUTTER, NO CHOLESTEROL, and not sacrifice any of the flavor and richness?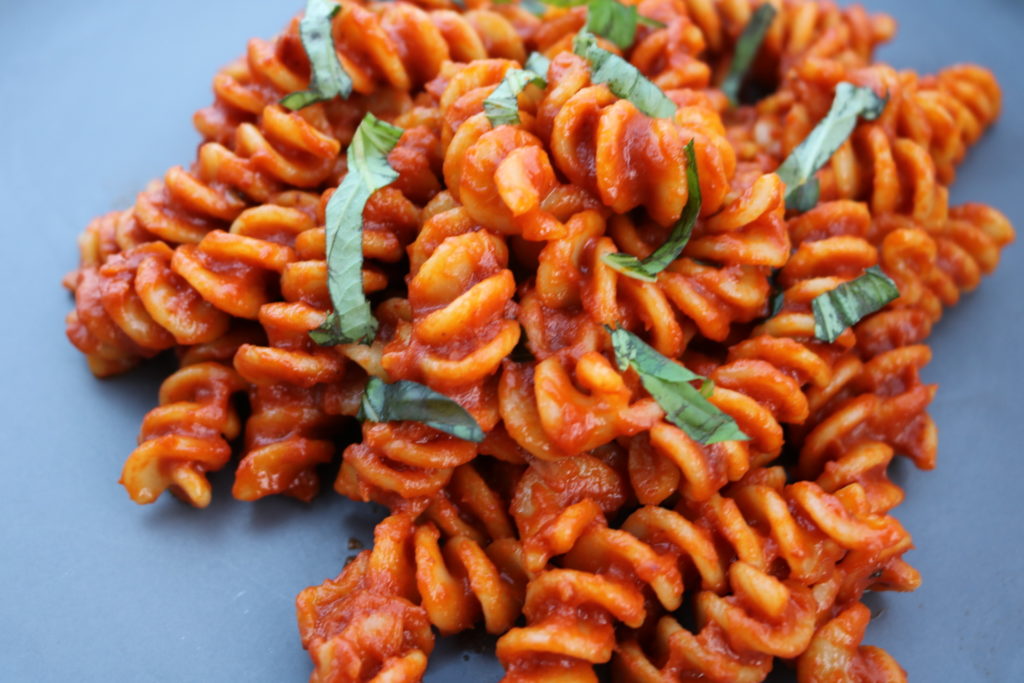 I adapted the recipe from Aleksandra Crapanzano's Eat. Cook. L.A., which was the closest thing I've found to the O.G. Jon + Vinny's recipe. All I did was swap the heavy cream and butter out for plant-based ingredients, and I have to say, the results were incredible.
In lieu of heavy cream, I used a combination of coconut and almond milk, which actually made for such a perfectly balanced dairy replacement (the coconut milk was subtle yet added this unexpected sweetness that I actually think made the flavor that much better). And instead of dairy-based butter, I used my favorite Miyoko's European Style Vegan Butter, which is, honestly, even better than the real thing – it's rich, creamy, and accomplishes everything traditional butter does, and then some.
I hope you love this vegan spicy fusilli recipe as much as I did. If there are any other quintessential LA restaurant dishes you'd like to see a vegan remix of, drop me a line in the comment section below. Next up: the La Scala chopped salad, perhaps?!
P.S. – if you haven't checked it out yet, head to Ryan's post on the 6 Best Vegan Breakfast Burritos in LA. I personally have to give the #1 spot to Bardonna, but I think it's worth making the rounds and deciding for yourself.