EASY VEGAN QUICHE RECIPE (JUST EGG, SMOKED GOUDA, SPINACH & ZUCCHINI)
I'm so excited to finally share my easy vegan quiche recipe with you. I made this on a whim for mother's day two years ago, and suffice it to say, the dish was a huge hit – even with my non-vegan family. There's just something so special about a quiche; it's a remarkably easy but elevated and delicious meal, and it's sure to please even vegan skeptics (you could easily get away with not divulging that its vegan and no one would know the difference…just saying). JUST Egg is the MVP of this quiche, and gives the perfect eggy taste and fluffy texture we all know and love.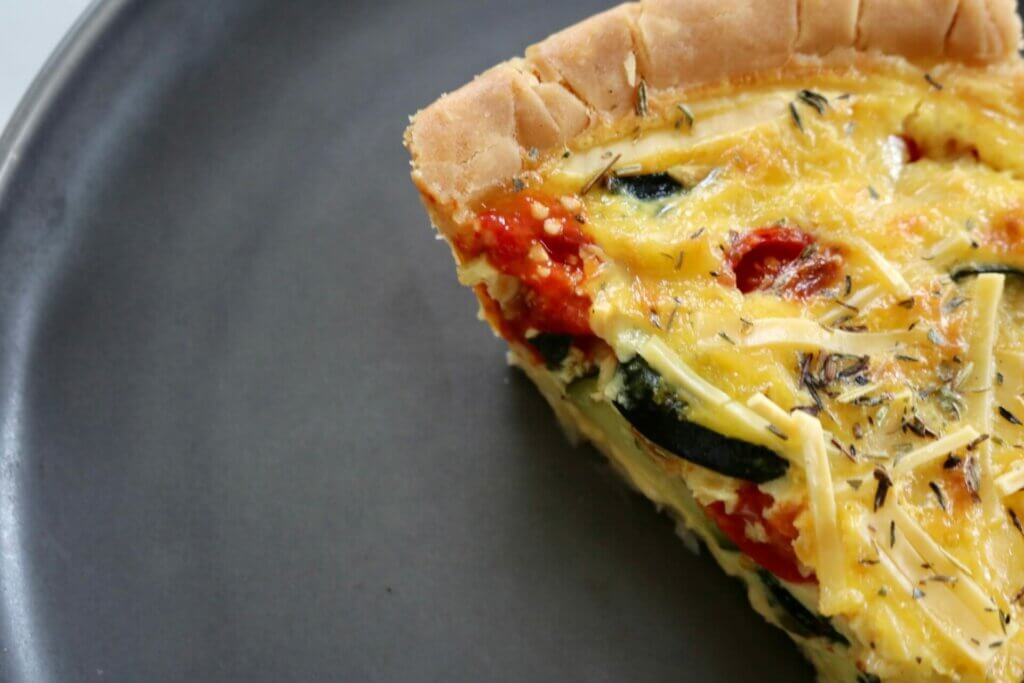 What makes this vegan quiche recipe so delightful is the combination of smoky gouda (I put a generous layer on the bottom crust for a little extra decadence), paired with tender zucchini, spinach, cherry tomatoes, and herbs de Provence. It's the perfect dish for your next potluck, holiday brunch, or just any old weekend morning at home. And, particularly if you opt for a store-bought crust, it's crazy easy to make. Or if you're a fan of homemade crust (I mean, who isn't), Nora Cooks Vegan has you covered.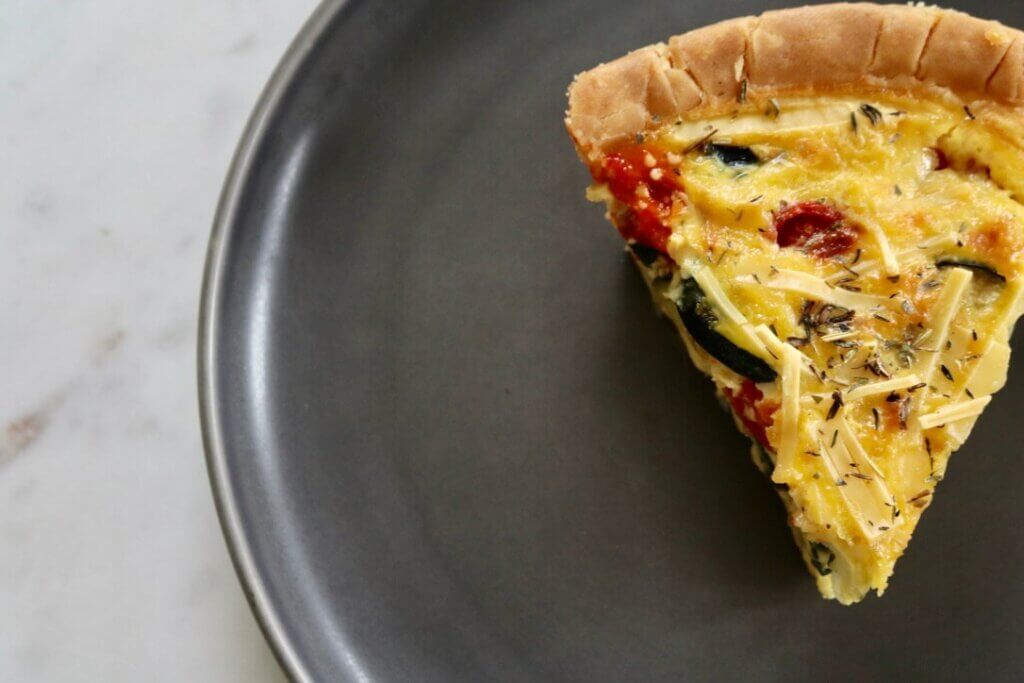 I hope you love this easy vegan quiche recipe as much as I do! If you're looking for more crowd-pleasing vegan recipes, be sure to check out my vegan remix of the famous Jon + Vinny's Spicy Fusilli, crock pot enchiladas, or my go-to coconut rice teriyaki bowl. Thanks for being here, and if you loved this dish or made any adjustments, please drop me a comment below! I love hearing from you and sharing vegan cooking tips and ideas with this community – so don't be a stranger!