WHAT IS VEGANUARY? MEAL IDEAS, FOOD SWAPS, AND INSPIRATION FOR GOING VEGAN IN JANUARY 2023
January 2022 is upon us, and being the token vegan within my respective circles, I find myself being asked quite frequently lately: 'What is Veganuary?"
Originated in England, Veganuary is an organization that promotes going vegan for the month of January, offering tons of resources to make it fun and easy for people to participate in plant-based eating and living. This year, over 700,000 people took part! Even beyond their January campaign period, the team behind Veganuary works year-round to educate and create opportunities for both individuals and businesses to better connect with and protect the animals, promote global health, and fight climate change through veganism. They also promote workplace Veganuary "challenges" and work with food brands and restaurants to create delicious new vegan products and plant-based dishes.
I've shared in earlier posts that my journey to going plant-based was far from well-planned, or linear, or perfect, and I think that – had I really mapped out my vegan transition – starting off a new year by participating in Veganuary would have offered an ideal launchpad. Though I wouldn't trade my personal journey for anything, I do think this community and structure could provide a great opportunity for someone who's been wanting to dip their toes in the vegan world.
So whether you're wanting to combat animal cruelty, save the planet, or boost your health, there are many reasons to join the 78 million people globally that have decided to go vegan.
If you're considering participating in Veganuary, I'd highly recommend it – and thought I'd share some handy recipes, tips, tools, and food/product swaps to make your experience that much easier.
What Do Vegans Eat? Understanding the Vegan Diet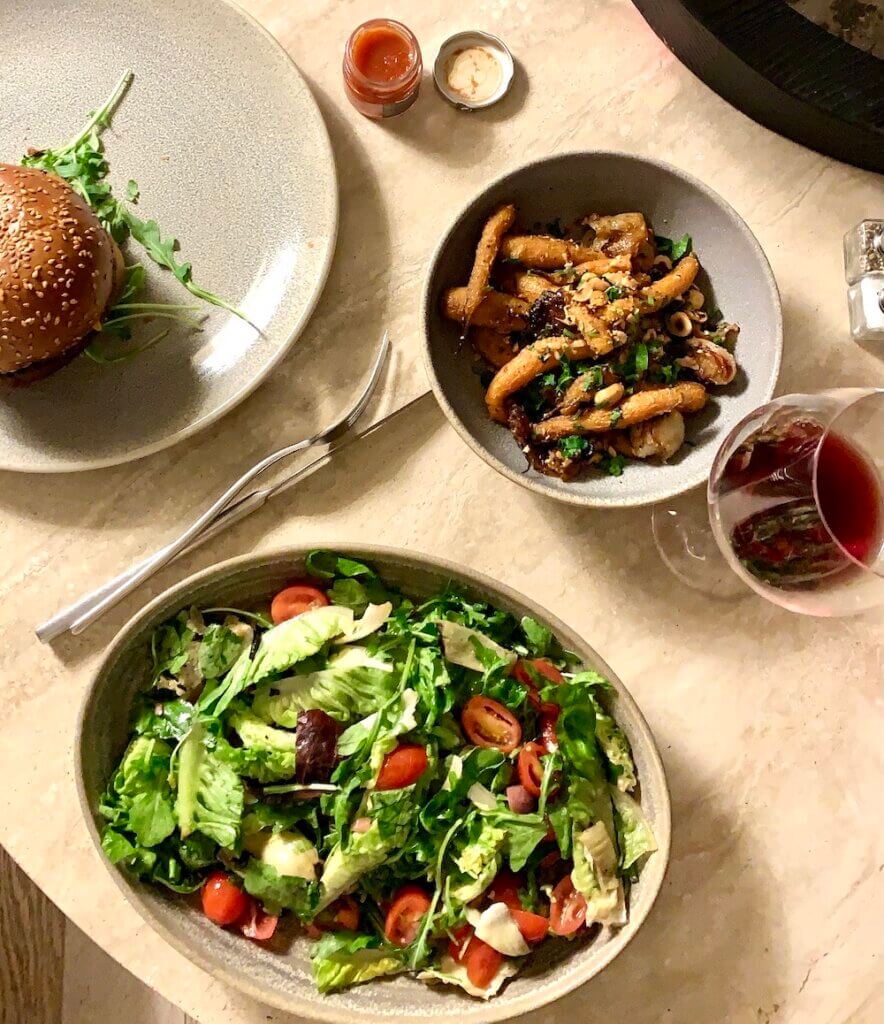 To put it simply, vegans do not consume any animal products or by-products, including meat, fish, or dairy, as well as other animal-derived ingredients such as gelatin or certain fining agents used in certain wines and beers (be sure to check out my post on vegan wine – very important reading, if you ask me)! While avoiding meat and fish is quite easy, it's often the milk-based additives that make their way into packaged foods that can be a bit tricky – so just be sure to look at the ingredient list before grabbing that box of cookies, and you'll find that there are so many incredible vegan options out there once you start shopping, cooking, and dining out.
If you still need some clarification on the difference between vegan vs. vegetarian vs. flexitarian, check out this handy Nature's Fynd breakdown.
Easy Vegan Meals + Recipes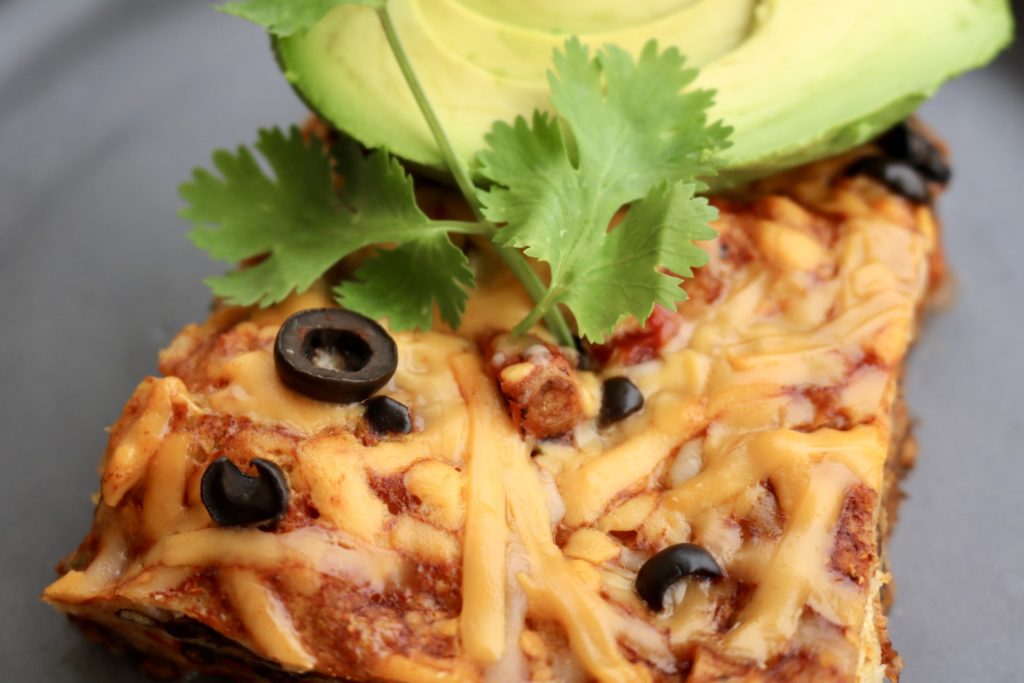 Easy meal prep: I love making a big batch of brown rice or quinoa and using it as a base for salads and grain bowls throughout the week. Check out what Gaz Oakley's typical vegan meal prep looks like with a recipe for breakfast, lunch, and dinner.
For a protein-packed breakfast or post-workout snack: Most mornings I'll make a smoothie with berries, spinach, nut butter, and plant-protein to start my day. I'm also a big fan of making delicious acai bowls with granola and other tasty toppings – check out Ryan's post on a 10-minute acai bowl for a super satisfying, nourishing meal. I also recommend trying a tofu scramble with some tasty sautéed veggies for a more savory high-protein vegan breakfast.
Crowd-pleasing crockpot meals: If you're looking for a tasty meal that'll get you through a busy work week, try my vegan take on my mom's crockpot enchiladas (pictured above). Emilee's Eats also has a killer list of 30 vegan slow cooker recipes to keep you going all winter long.
Having your non-vegan in-laws over (or perhaps a date)? I guarantee they'll be very pleased (and impressed) after trying my vegan take on Jon + Vinny's spicy fusilli a la vodka – so creamy and decadent, sans dairy, sans stomach ache. If you're hosting a brunch, I highly recommend my vegan quiche with Just Egg, smoked gouda, spinach, and zucchini.
A tasty snack while watching the game: Try out Nature's Fynd's creamy spinach dip!
When dining out: If you're eating at a non-vegan restaurant, stick to the vegetarian options and tell your server that you have a dairy allergy – it's that simple! Almost all restaurants can easily swap out butter for olive oil. I also love ordering a bunch of sides or small plates and sharing them with the table (or keep them all to yourself, I've done that too)! I also recommend consulting the restaurant's menu online, or checking out Google reviews or Yelp, prior to eating out. If you're unsure about a restaurant's vegan options, don't hesitate to call ahead of time to see what they offer.
Restaurant recommendations: Are you dining out in LA, Chicago, London, Paris, or Santa Barbara? I've taken a vegan food tour of each city and have aptly compiled list of the best spots for you to veg out.
Essential Vegan Food Swaps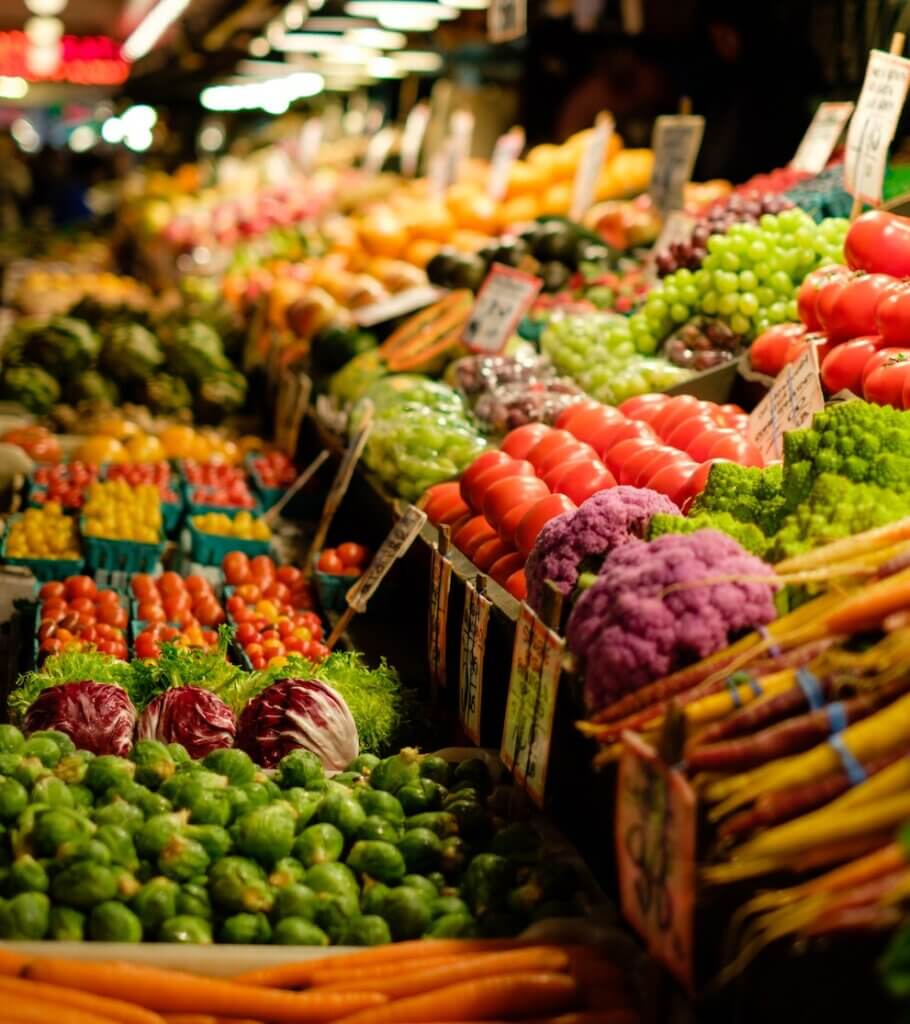 Aside from the obvious plant-based foods like fruits, vegetables, nuts, legumes, and grains, below are some swaps that you can easily make when avoiding the animal products people often default to when cooking non-vegan. I also have a post on 100+ vegan grocery items that I highly recommend taking a peek at – it's a great outline for all of the amazing vegan food available in most markets, and also highlights all of the amazing protein sources and alternatives available to vegans, in addition to purely plant-based whole foods we can enjoy.
Non-Dairy Butters, Cheeses, and Milks
Oat milk
Almond milk
Soy milk
Macadamia milk
Coconut milk
Vegan butter (I love Miyoko's, but Trader Joe's makes a great one and Earth Balance is good, too)
Cashew-based cheese (Miyoko's, Chao, Daiya, Whole Foods 365)
Plant-based cream cheese and sour cream (Miyoko's or Kite Hill)
Vegan Proteins
Tofu (Cooking with extra firm or firm is usually easiest)
Soyrizo (El Burrito Organic)
Tempeh (Lightlife)
Impossible (beef patties/grounds, sausage, meatballs, chicken nuggets)
Beyond Meat (beef patties/grounds, sausage)
Lightlife (patties or sausage)
Hilary's Spicy Veggie Meatless Sausage
Dr. Praeger's (Mushroom Risotto burgers are my favorite)
Just Egg
Bob's Red Mill Egg Replacer
Vegan Snacks + Sweets
Simple Mills crackers (the Rosemary & Sea Salt are superb)
Lundberg Farms Rice Chips (Fiesta Lime, Santa Fe Barbeque, and Honey Dijon)
Late July Multigrain Chips (the Jalapeno Lime flavor tastes like Doritos)!
Thrive Market Grain-Free Puffs (Barbeque and Nacho are incredible)
Lesser Evil Veggie Sticks (Ranch flavor)!
Cybele's Free to Eat Cookies (I love the Birthday Cake flavor)
Partake Chocolate Chip Cookies
Smart Sweets 'Sweet Fish' (a low-sugar, plant based swedish fish gummy)
Documentaries + Movies: What to Watch During Veganuary
Don't Look Up (Netflix)
Greta (Hulu)
Before the Flood (YouTube, Apple TV, Google Play)
The Game Changers (Netflix)
Seaspiracy (Netflix)
Cowspiracy (Netflix)
The Cove (Prime Video)
What the Health (Netflix)
Forks Over Knives (stream on their website here)
Rotten (Netflix)
Fantastic Fungi (Netflix)
Food, Inc. (YouTube, Apple TV, Google Play)
Going the Extra Mile
Head to the farmer's market instead of the supermarket, if you have one close by! You could even try going before you decide what to cook – speaking with farmers about what's most ripe and in season is such a great way to connect with your food, and most importantly, those who grow it for us.
Check out the composting options in your community. Want to kick the nasty food waste habit that most of us grew up with? Some areas provide green waste bins to residents, and if that's not an option, do a quick Google search on community gardens near you that accept food scraps. There are tons of compost pick up services, too – I recently joined Compostable LA, an organization that picks up my food waste and distributes it to local community gardens and farms.
Sponsor an animal through Farm Sanctuary or visit one of their beautiful locations in NY or LA. They're an incredible rescue and advocacy group that helps to bring awareness to the importance of farm animals in our society and within our ecosystems. We're visiting the location near us in just a few weeks!
Have honest conversations with friends and family about your experience and share what you've learned. What was Veganuary like for you? How did your mind and body feel after shifting to a vegan diet? What were some of the best things you ate? What foods didn't work for you? If you had any challenges with the shift, what were those like? How would you do it differently? What did you learn about the role of animal agriculture role within the climate crisis? What learnings or lessons stood out to you most? Reflecting and sharing is a huge part of this journey, and the experience can bring about incredible growth – so don't hesitate to chat with the people in your life about it!
With that, I hope you all have an incredible Veganuary. If you have any questions about my personal vegan journey, need any food or restaurant recommendations, or just want to chat about plant-based living, leave a comment below!