10 BEST VEGAN DESSERTS IN LOS ANGELES
It's high time that I share my list of the best vegan desserts in Los Angeles, seeing as I'm a lifelong dessert fanatic and lover of all things plant-based. And what I love even more is sharing all of my vegan discoveries in the city of angels with you all, because there's just an endless number of fantastic vegan food spots here that are so deserving of praise, with more popping up seemingly every week.
I often get asked about my favorite vegan restaurants in town but had yet to share a list of the best vegan desserts in Los Angeles – which is equally important information for anyone to have on hand, if you ask me.
So, let's get into the sweet stuff.
10 Best Vegan Desserts in Los Angeles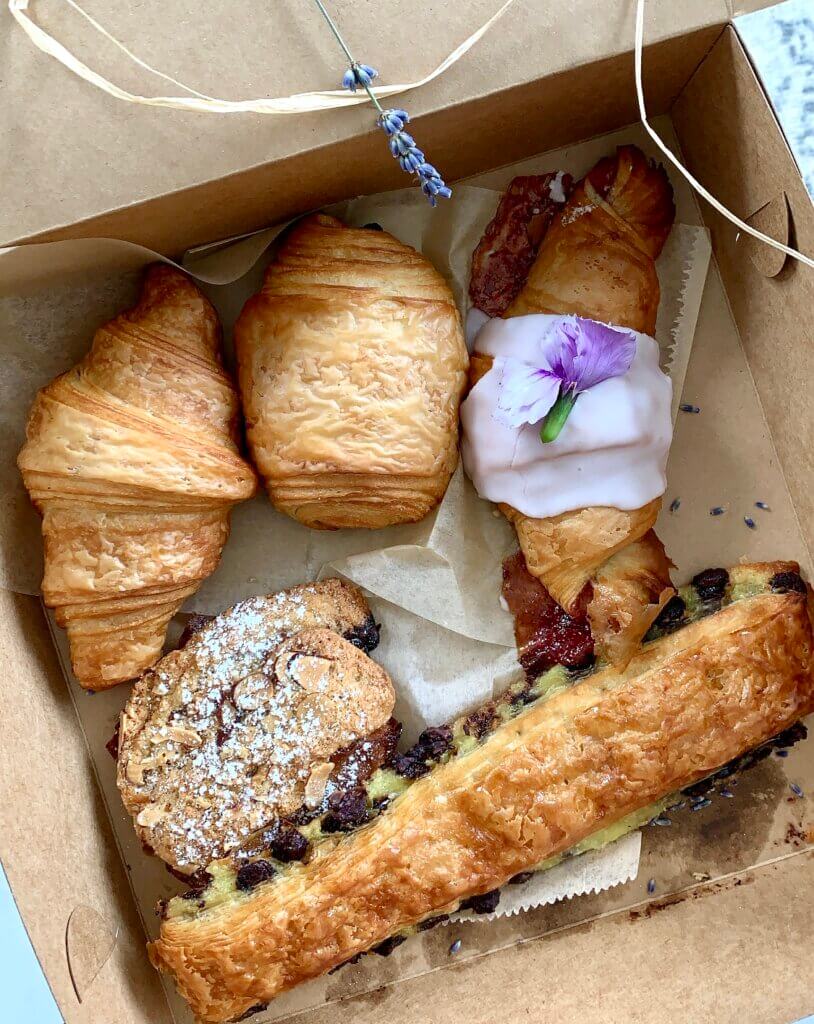 You know how they say that you can only get truly authentic croissants in France? That may have been the case before Chaumont Vegan opened its doors in 2021, but we're now able to get the most delectable French pastries without a trip abroad, thanks to this remarkable establishment. And yes, their croissants are as good, if not better, than their French counterparts. I've shared this hot take far and wide – including with the team at Redfin in their recent blog post on the best restaurants in Beverly Hills.
And while I've got a penchant for an OG butter croissant, all of Chaumont's pastries are just perfect. I've also tried their pain suisse, cinnamon roll, zaatar croissant, chocolate almond croissant, orange chocolate croissant, and strawberry croissant, with the latter being my favorite; but it's a tough choice given that everything there is a 10/10.
I also love Chaumont because they're constantly adding creative, seasonal items to their menu. They recently released a "Proud Vegan" line of butters in amazing flavors like truffle, fig, sundried tomato, vanilla and rose. I have yet to try those, as well as some of their latest menu items like their croque monsieur or pistachio creme croissant. Fine, twist my arm, I'll go back this weekend and report back.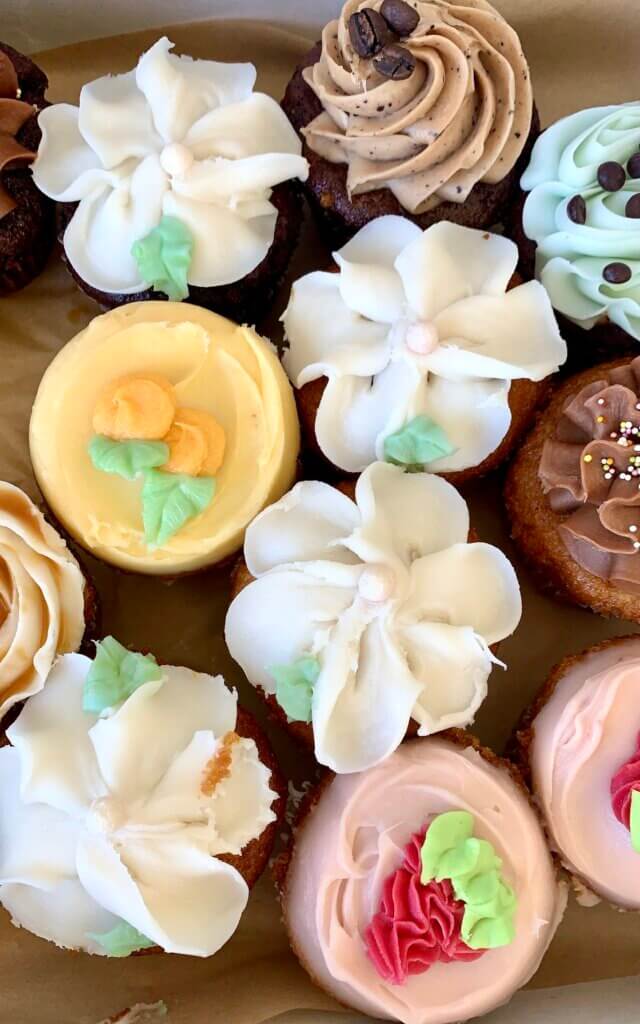 I oscillate between feelings of joy and fury when I think of the fact that I live 4 blocks from Erin McKenna's, because before I knew it, it found myself in this place multiple times per week, 5 cupcakes deep when it's only a Tuesday. But I just can't stay away; their desserts are just that good. Everything tastes like it could have been made in your grandma's kitchen, except imagine your grandma was vegan (and if yours is, can I get her number)? I just love the density of the cupcakes paired against light, fluffy consistency of the frosting. Oh, and everything is gluten-free! So it's health food, really.
Anyways – while Erin's strawberry cupcake is my absolute favorite dessert of theirs (if you can't tell, I've got a thing for strawberry desserts – basic, maybe, but I stand by it), they also have savory baked goods like biscuits, pizzas, and bagels. Other standout items I've tried and loved: the cookie sandwich, crumb cake, strawberry shortcake, and cinnamon roll are all fantastic.
3. Yoga-urt (Santa Monica, Echo Park, Glendale)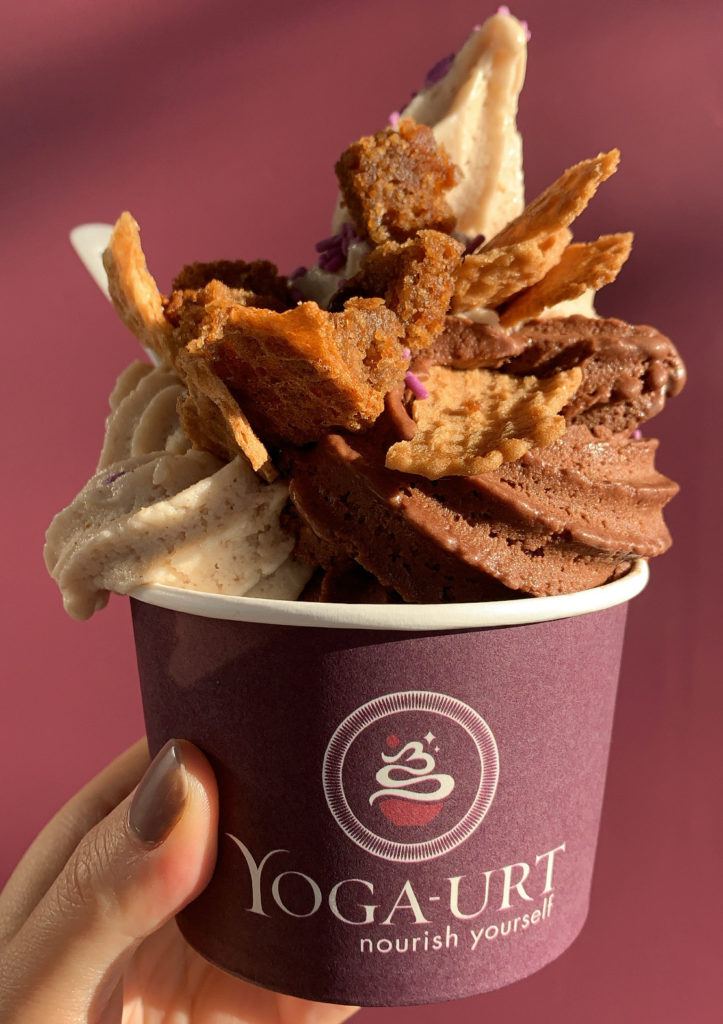 We've talked about Yoga-Urt on our list of the best vegan ice cream places in LA, but it's just so exceptional that it had to make an appearance on this list, too. What makes Yoga-urt special is that they offer completely organic, vegan, gluten-free, and soy-free soft serve that's somehow so creamy and delicious while being made with very minimal, clean ingredients. They're also incredibly eco-friendly and are certified by the California Green Business Network, and only use only compostable materials (and they compost in-store, too)! They also repurpose the pulp from their almond milk bases to make the pie crusts and cookies that they use for their soft serve pies and ice cream sandwiches.
As for their flavors: their strawberry quite literally tastes like Hagen Dazs' strawberry, which is a gigantic compliment given that was my favorite pre-vegan ice cream flavor. Their chocolate is also incredible, as is their peanut butter. Oh, and you must try their vanilla cake and brownie bites on top of your ice cream – you can thank me later (with ice cream, if that wasn't made clear).
4. Magpies (Silver Lake, Highland Park, Tarzana)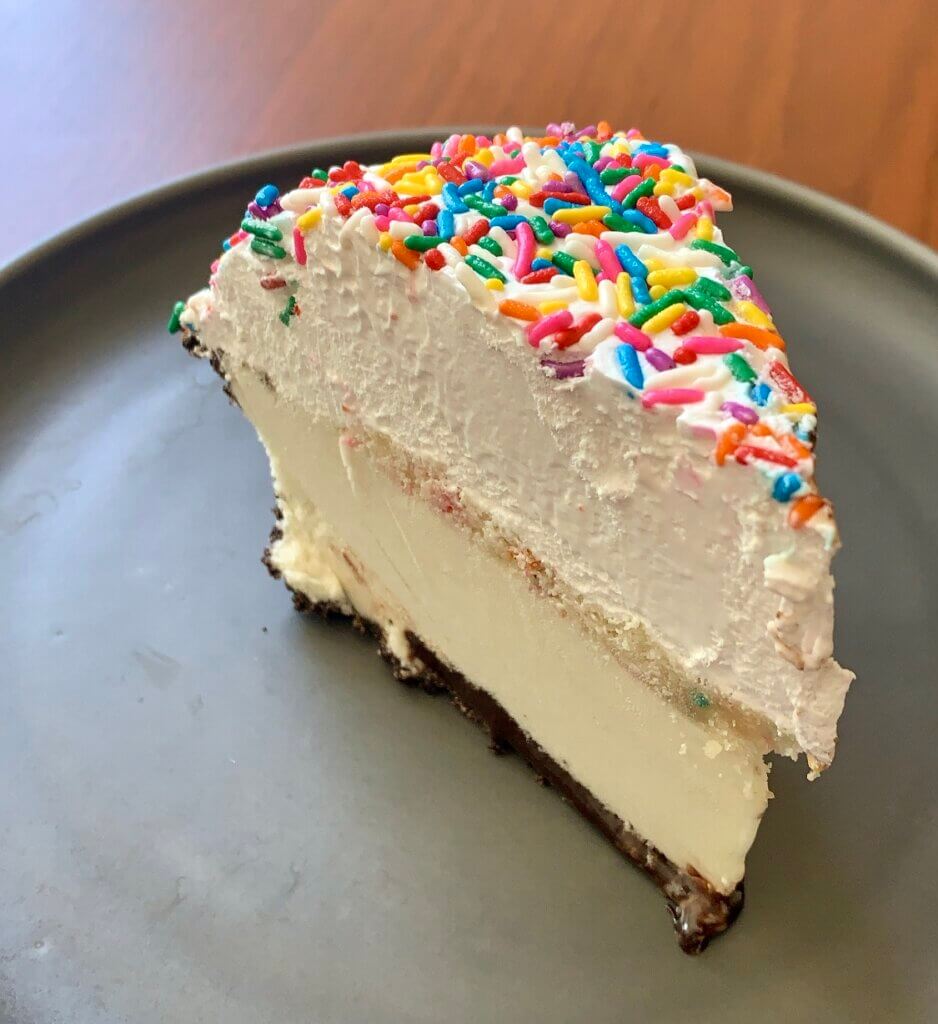 One time, our friends brought over an entire ice cream pie from this place when we asked them to bring a slice. We were at once ecstatic and irate at the notion that we'd be having pie for weeks (er, days…), but somehow found it in our hearts to forgive them. A slice from said ice cream pie is pictured above – it was birthday cake flavored, and it was awesome.
Magpies really is phenomenal, though. And while they're not fully vegan, they offer a handful of terrific plant-based options between their solo soft serve scoops and ice cream pies. Their menu rotates between a handful of vegan flavors like corn almond, young coconut, ube, chili mango, brownie batter, and brown sugar milk tea. Are you drooling yet?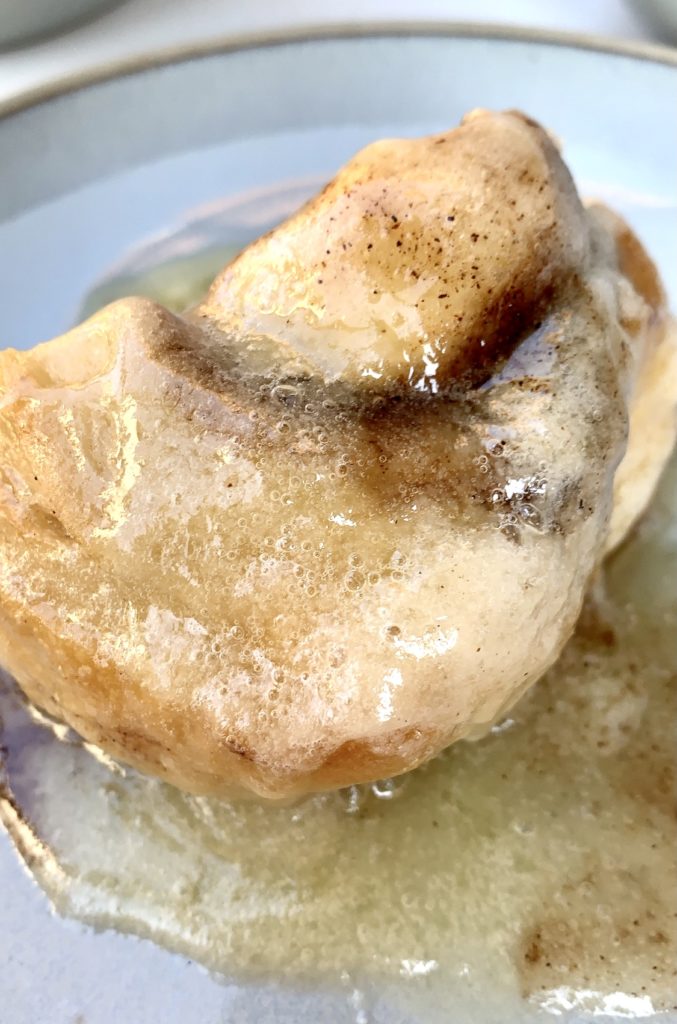 There's just something so nostalgic about a cinnamon roll. As a kid, you probably had them from your local mall after a Forever 21 trip, at home à la Pillsbury, or maybe you were lucky enough to have a parent that made them from scratch (if you were – I'll need their number, too, please). Either way, it's hard to argue against the sheer gooey deliciousness that a cinnamon roll provides, and the vegan ones at Cinnaholic are no exception.
Cinnaholic is actually franchise with locations across the country (I initially discovered them in Chicago), with several shops in southern California. I couldn't recommend them more for an indulgent dessert, and trust me when I say you can bring your non-vegan friends and they'll never know the difference between these vegan cinnamon buns and dairy-full counterparts.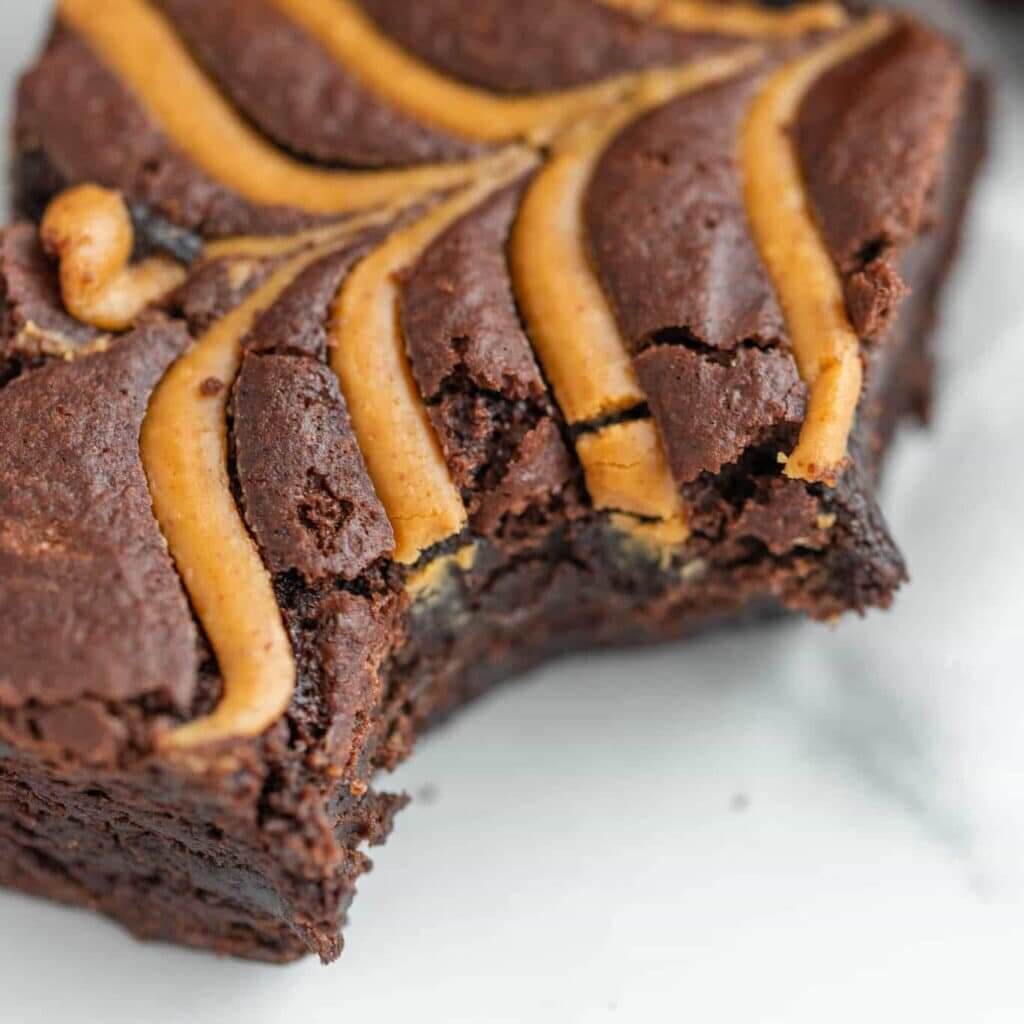 I have yet to visit Karma Baker's location in Westlake Village, but I'm a frequent buyer of their products at nearby markets. Erewhon carries their famed peanut butter brownie (pictured above) which is, quite literally, a perfect brownie – equal parts dense and gooey with peanut butter swirled throughout, it's just so yummy. They also have incredible-looking cookies and cakes, and if you can't make it to Westlake or live outside of LA – they ship!
7. Joi Cafe (Westlake Village)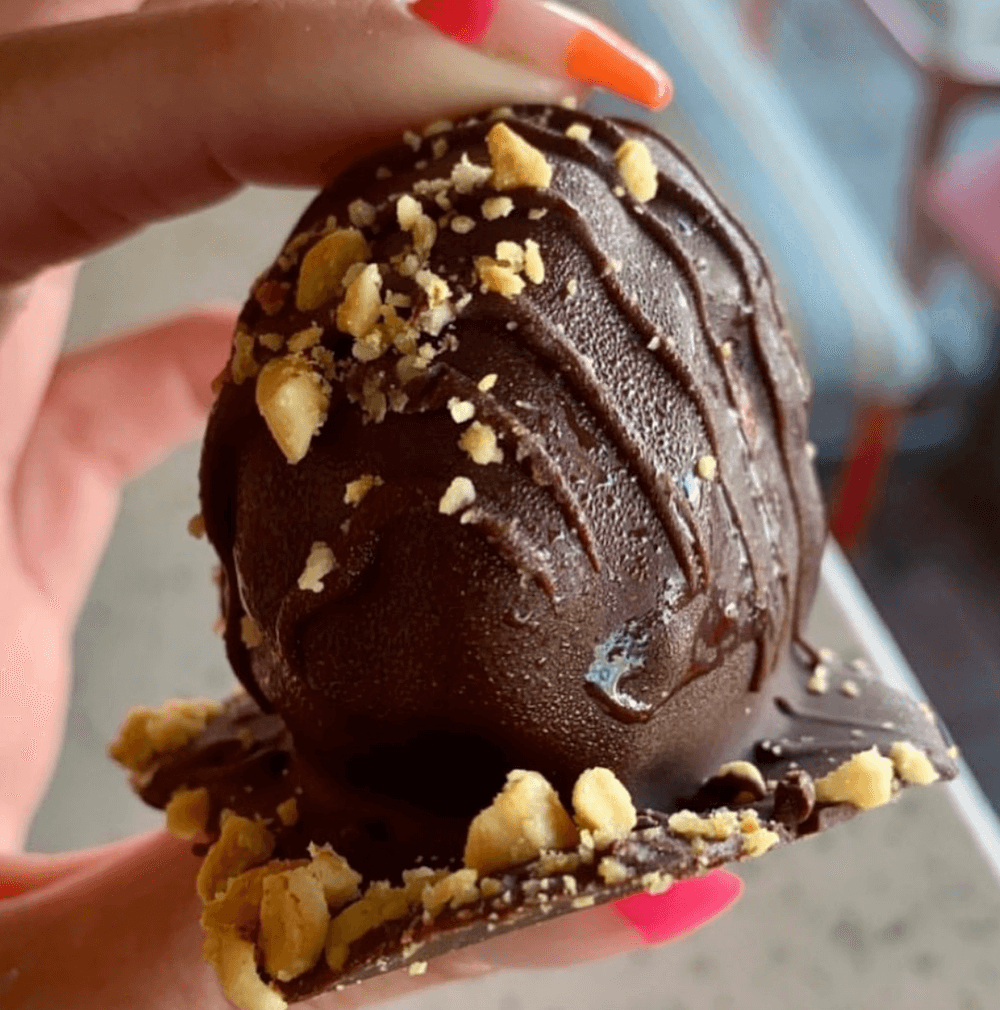 Joi Cafe, another Westlake Village haunt, is so much more than just dessert; they have incredible breakfast and lunch food, too; but their baked goods are so exceptional that they very much deserve a mention on this list. In particular, their 'Balls of Joi' are among of the best desserts I've ever had – they're basically a big cookie dough ball covered in chocolate, and by themselves are worth the trip to Westlake.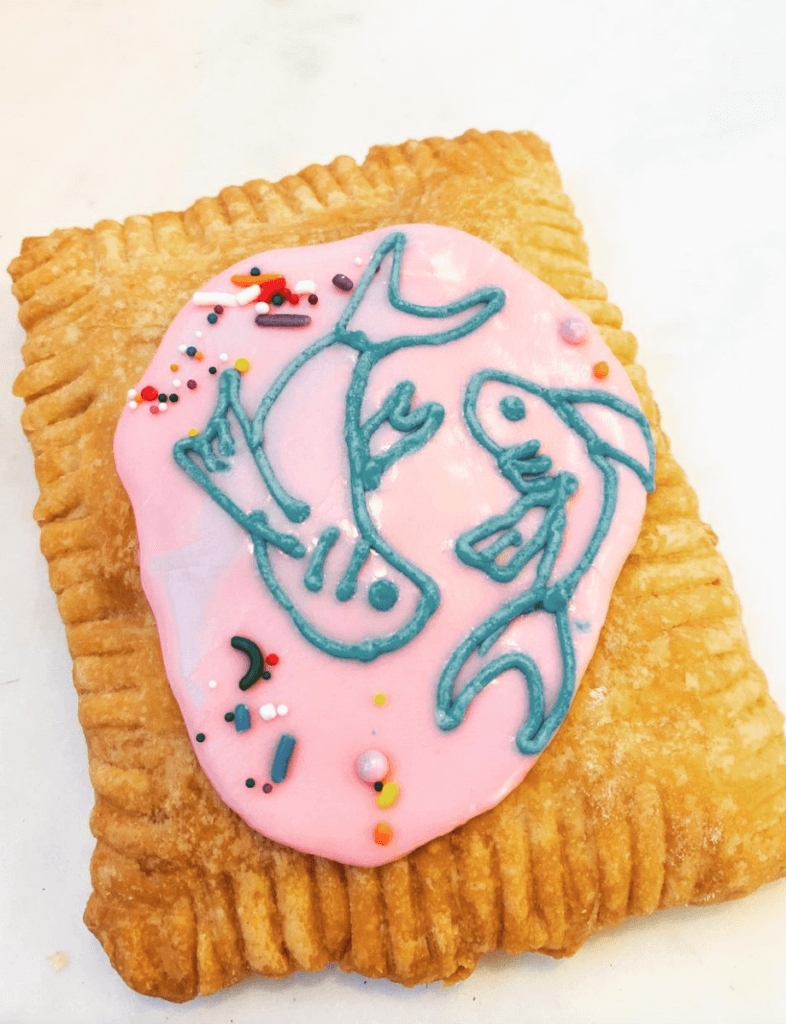 I've heard such great things about Just What I Kneaded that I had to trust the reviews and include them in this list of the best vegan desserts in LA. Their beloved strawberry pop tarts will get me there in no time, and I also hear they do killer cinnamon rolls and custom cakes, too.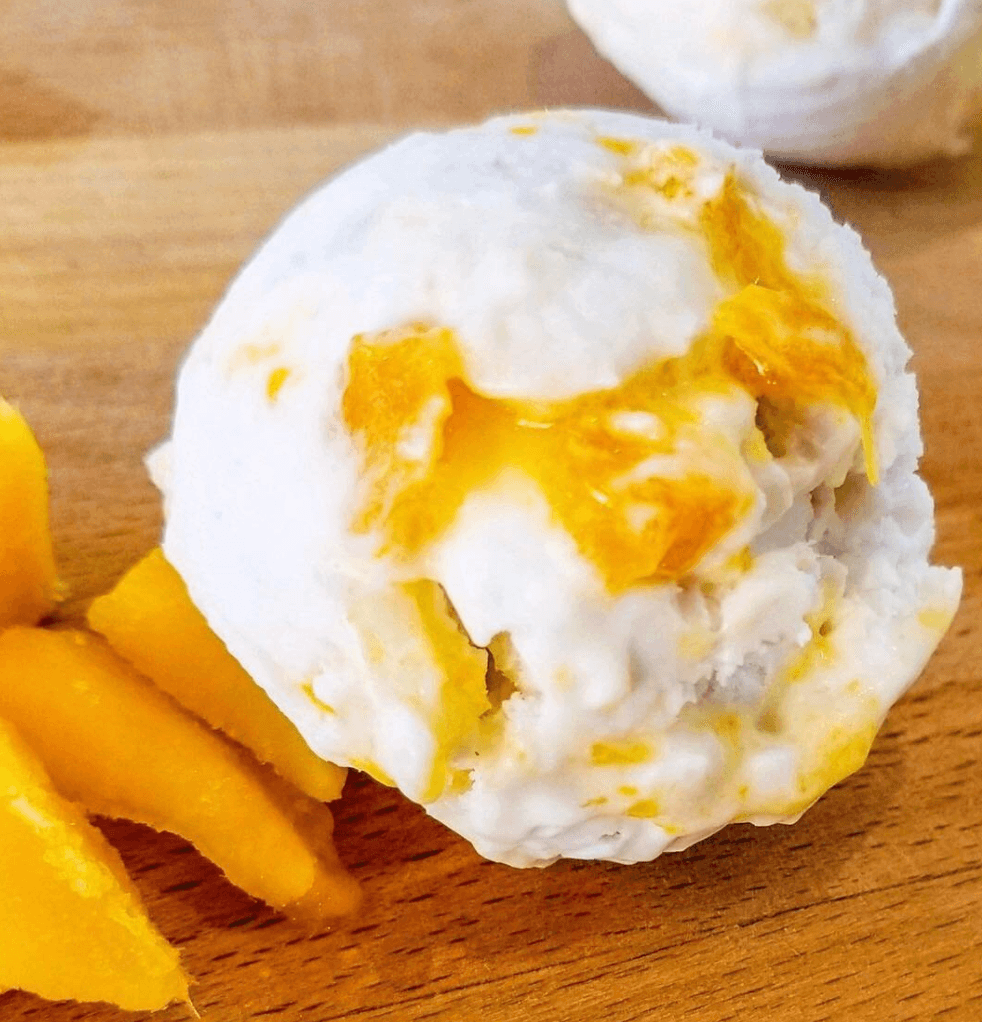 Sigh, yet another fan-favorite vegan dessert in LA that I haven't tried because of proximity issues – but I absolutely must get myself to Dear Bella to try their coveted ice cream in the very near future. With flavors like honeecomb, mango sticky rice, and lychee raspberry daiquiri, I just can't stay away for much longer.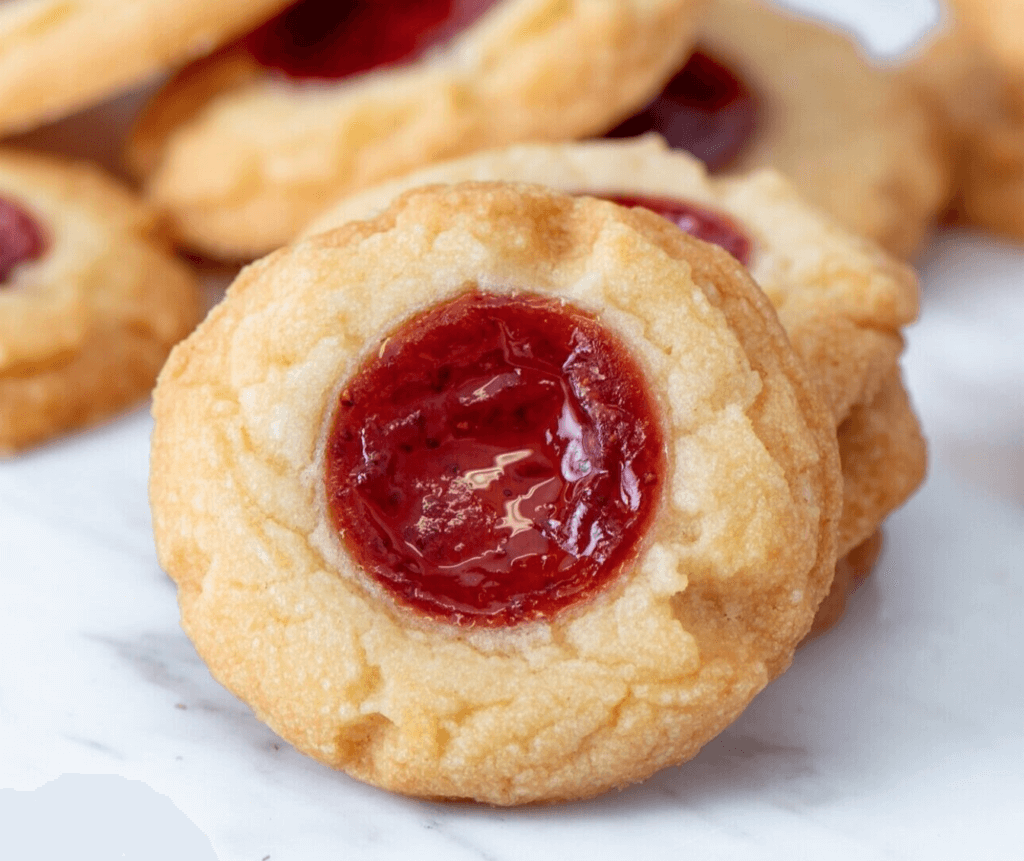 Lov is another spot I need to get to (and fast), because they apparently make jammy shortbread cookies – and if you ever had the Pepperidge Farm Veronas as a kid, you know how groundbreaking it is to find a vegan version of these delicious morsels. They also exclusively use organic and non-GMO ingredients with no preservatives or artificial flavors, as well as tons of gluten-free options. Sign me up!
Did I Miss Any of Your Favorite Vegan Desserts in LA?
Suffice it to say, this list is only the beginning of what will be a lifelong journey of taste-testing my way through the best vegan desserts in Los Angeles. If you have any favorites on your list that didn't make this one, please drop me a comment below and I will gladly do my due diligence.
And if you're looking for an ice cream fix, specifically, be sure to check out Ryan's roundup of the top vegan ice cream places in Los Angeles to get the scoop 😉