THE BEST VEGAN FOOD IN SONOMA COUNTY (UPDATED 2023 – 20 RESTAURANTS, RANKED)
Though I consider myself a true Angeleno at this point, I spent my formative childhood years in Sonoma County, and the area holds a special place in my heart. It's where I go home for the holidays, to visit family and childhood friends; and for the past couple of years I've been on a mission to try all of the best vegan food in Sonoma County. And despite it being known as one of the country's largest producers of animal agriculture, the region also has an abundance of plant-based fare (yay)!
So, I took it upon myself to compile a list of the best vegan food in Sonoma County that I've discovered so far. This list is a bit Petaluma-heavy, as that's where my mom has lived up until recently, with a spattering of other restaurants in Santa Rosa, Healdsburg, Sebastopol, and Sonoma.
I hope you find this guide to the best vegan food in Sonoma County useful. Let's dig in!
The Best Vegan Food in Sonoma County (20 Restaurants)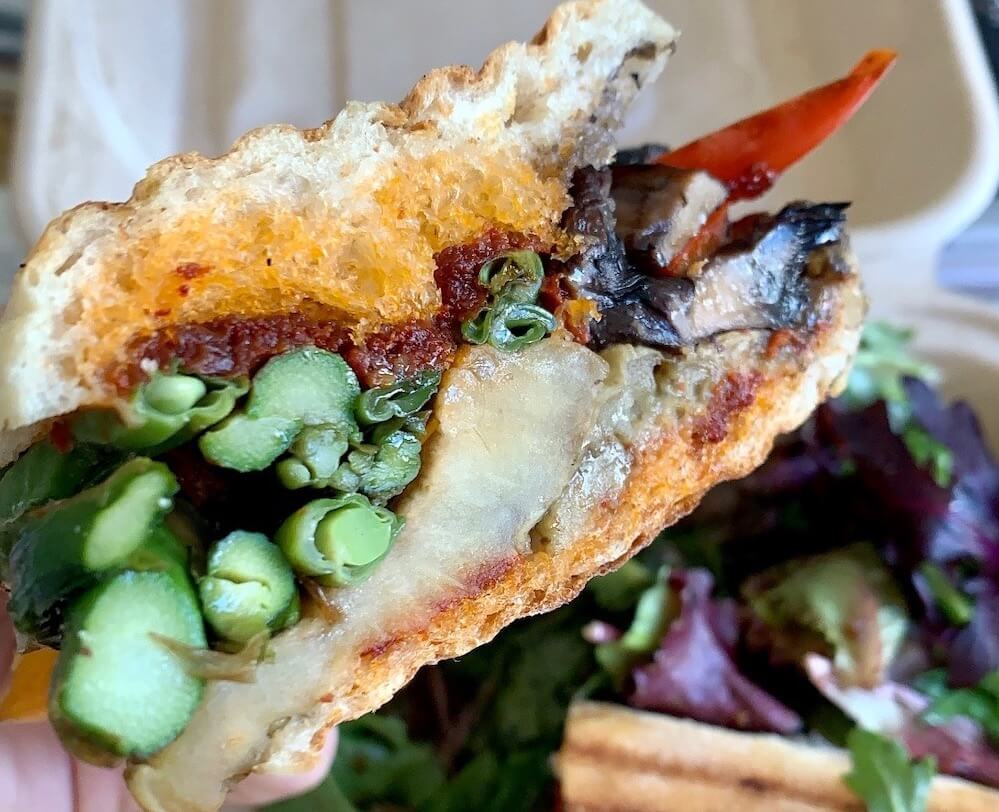 My mom's a big fan of take-out, so whenever she deems the kitchen a no-go zone on a given evening I'll almost always request an Aqus night – they're simply the best when it comes to flavor, consistency, variety, and ample vegan options. My heavy hitters: the veggie flatbread (any of their flatbreads can be made vegan via Miyoko's mozzarella), the veggie Friday panini (pictured above), and the portobello stack are all phenomenal – I often have a tough time choosing between those three and will ultimately order all three "to share." The people that run Aqus are also incredibly kind, and they often feature live music and poetry slams at the restaurant. It's really a hub for art, community, and good, clean food.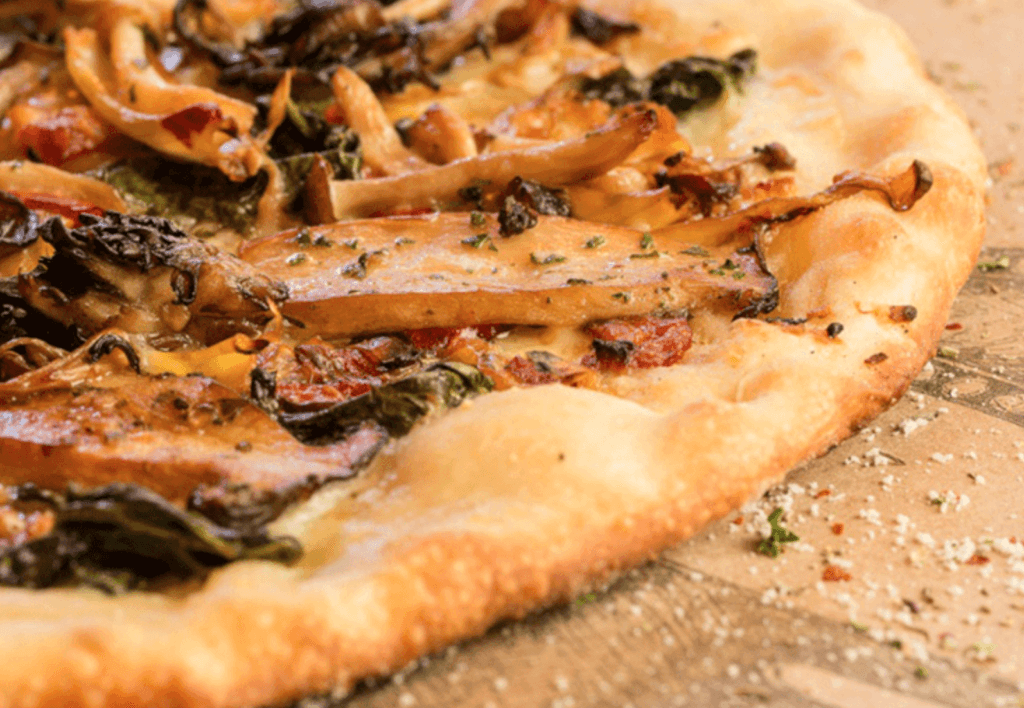 While above mentioned restaurant might be my go-to take-out spot in Petaluma, Wild Goat easily takes home the #1 spot for the best vegan dining-out option. They have tons of interesting and delicious vegan options. A few of my favorites: the pearl pizza (almost all of their 'zas can be veganized), quinoa sweet potato cakes, shepherd's pie, back yard bbq salad, and hippie caesar.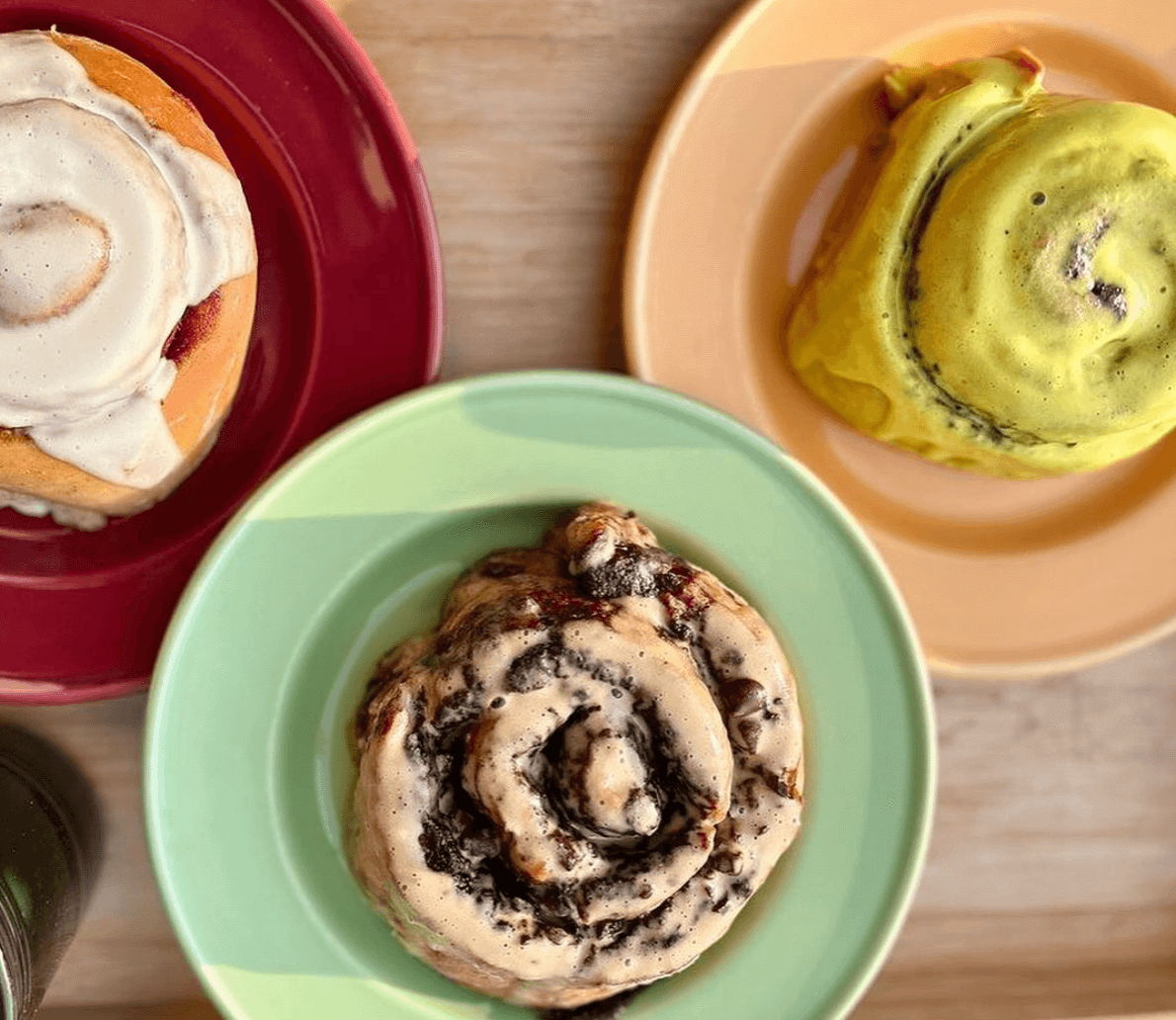 Magdalena's is a newer addition to Petaluma, and I had to order from them twice during my last visit – they're just that good. Their tagline is "absolutely vegetarian, abundantly vegan," and you can make virtually any of their items fully vegan, and they really do it all: from their decadent pastries (hello, cinnamon rolls), to awesome salads like the vegan Asian chop (phenomenal), the artichoke pesto pizza, and the black sheep burger, they have show-stopping menu items that are sure to please vegans and omnivores, alike. I'm also dying to try their Korean BBQ mushroom pizza.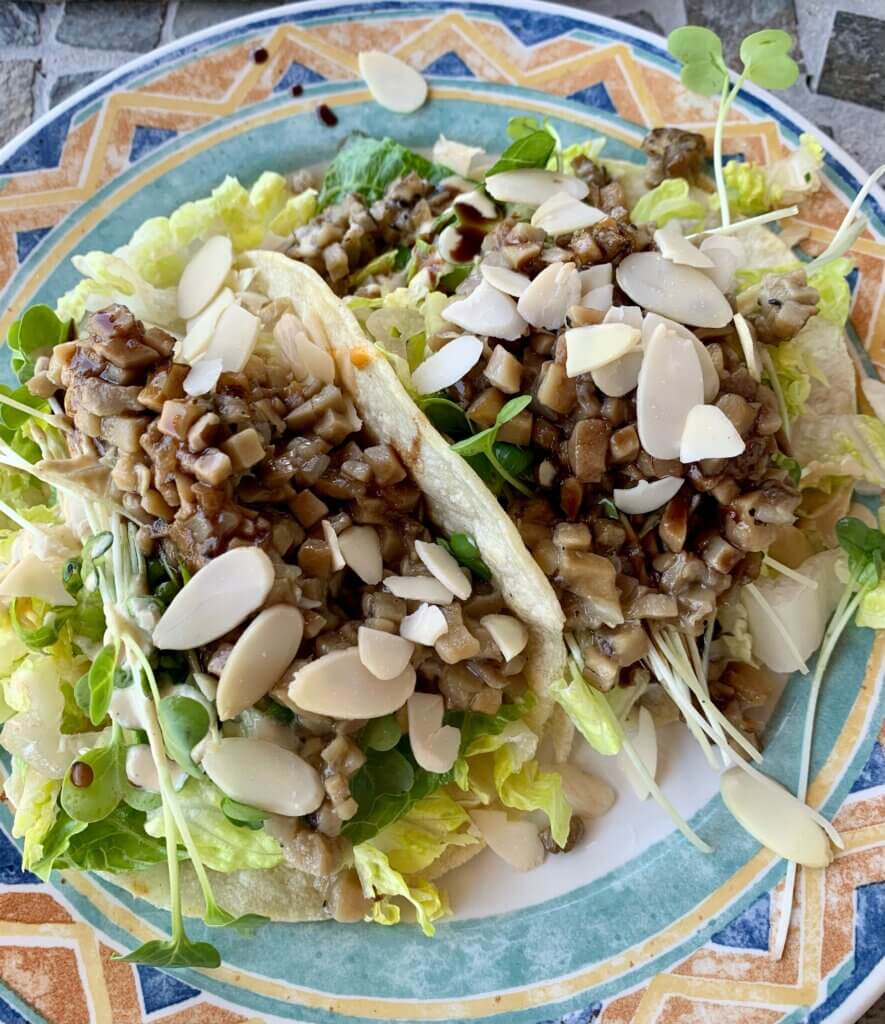 My (non-vegan) dad actually put me on to Cozy Plum; he had great things to say, so we went for lunch during my last visit, and dang – it did not disappoint. They have a huge menu with everything from burgers, to tacos, to sandwiches and salads, and it seems like the kind of place that takes the time to really perfect every menu item. I had their trumpet mushroom tacos (above) which were divine, and I also tried their pesto grilled cheese on homemade, gluten-free focaccia, which was so good. This place is a true gem and easily slid in to the top of my list of the best vegan food in Sonoma County.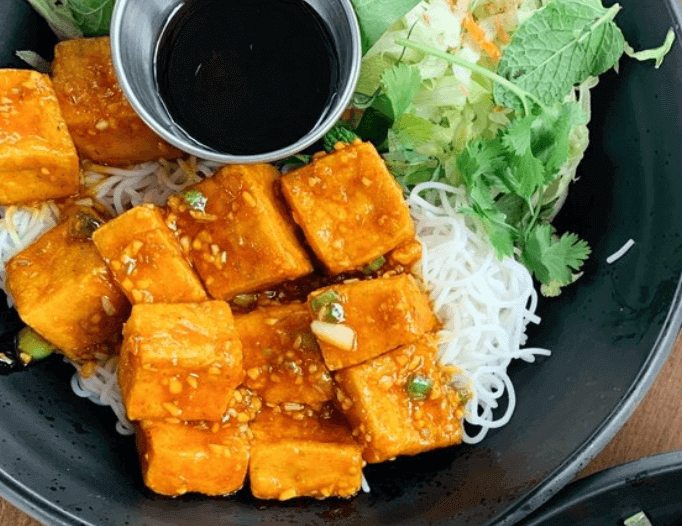 Other vegans will surely understand that when you find a place that does *really* good tofu, you never let them go. Case in point: Simmer – an unassuming Vietnamese spot in Petaluma that has some of the best (you heard me, best) tofu I've ever had; it's a lemongrass crispy tofu that's prepared just right, and I can't get enough of it, or their vermicelli noodle salad (Bun), and basically anything on their vegetarian menu.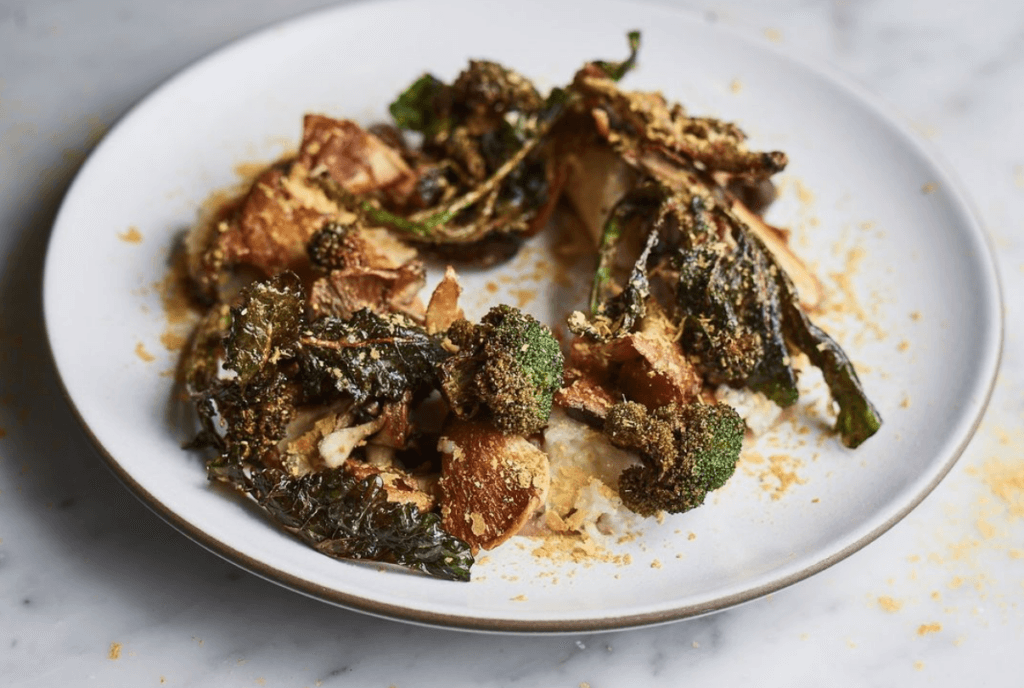 UMAMI BOMB AT FERN BAR, SAY IT WITH ME. UMAMI BOMB AT FERN BAR! Seriously, though – if you find yourself in Sebastopol, SPRINT, don't run, to order the umami bomb at this place. It's an inexplicably sumptuous entree of mushrooms and shiitake cream over a bed of crispy broccoli and rice. Don't question it, just order and thank me later. Other great vegan options on their menu: the crispy rice cakes with roasted mushroom, asparagus, spring onion, and cashew, as well as the falafel dish with sweet pea, hummus, spicy onion, and dukkah. Bonus: their interior is very vibey, and a great spot to meet friends or impress a date.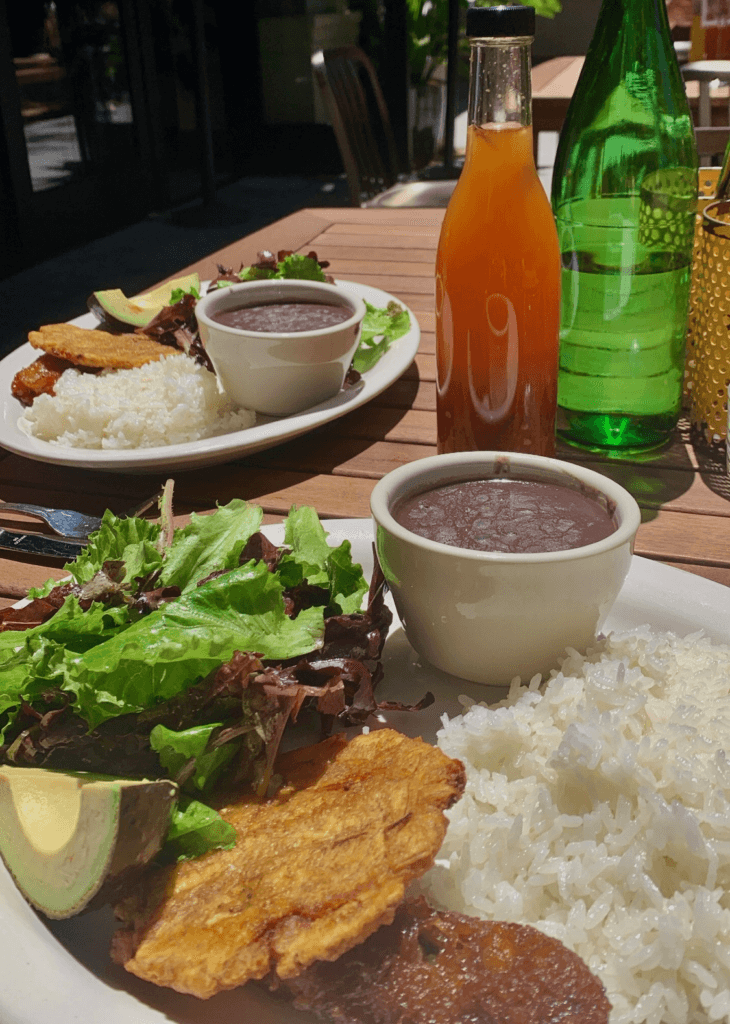 Sol Food is in no way a vegan or vegetarian restaurant, but hear me out; even their veg-forward options stand as truly the best Puerto Rican fare you'll get anywhere in California, and it's worth a visit. And, what's better, Sol Food finally opened a restaurant in Petaluma (they were formerly only in Marin, with locations in San Rafael and Mill Valley). Now, here's what to order if you're vegetarian or vegan: their vegetariano combination plate (above), lentil soup, and veggie deluxe sandwich (hold the cheese and mayo if you're vegan). And, most importantly, the holy grail of all sauces, the pique; we bought a bottle to take home with us a month ago and it's nearly gone – it's the perfect tangy, lightly spicy sauce that you'll want to douse on everything for the rest of your life. I mean it.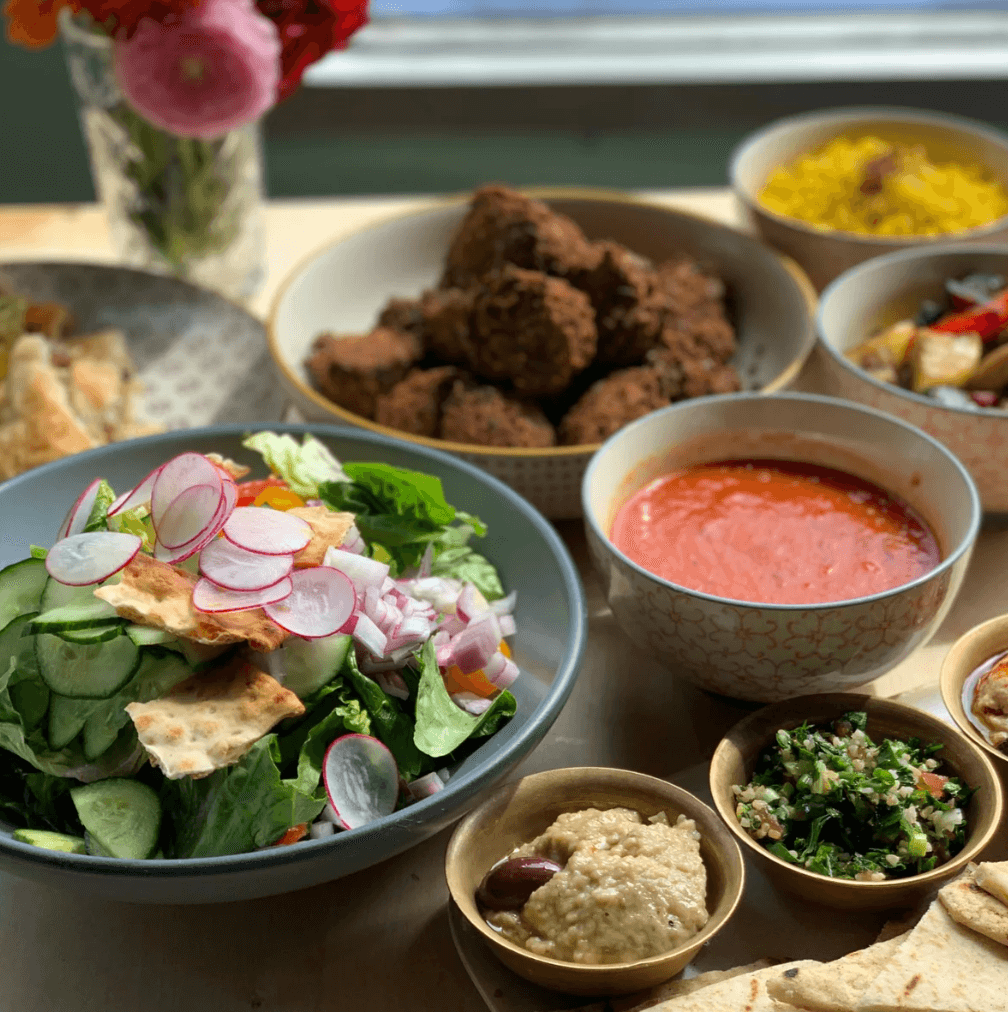 Described as a 'contemporary Swedish and Middle Eastern restaurant,' Stockhome is a special pairing of incredible flavors, textures, and culture in what has quickly become a local favorite among Petaluma foodies and shoppers, as their storefront also features a charming market with home goods and gifts in addition to great food. And, *ding ding ding* – they have a separate, fully vegan menu – hoorah! I've only dined at Stockhome once so far, but I loved the airy, blue-themed decor, and was in complete awe of their falafel – it was actually some of the best I've ever had: light, fluffy, and super moist. I ordered that on top of their little gem salad with the dill dressing and it was such a satisfying meal. Rumor has it, they also have vegan baklava, too.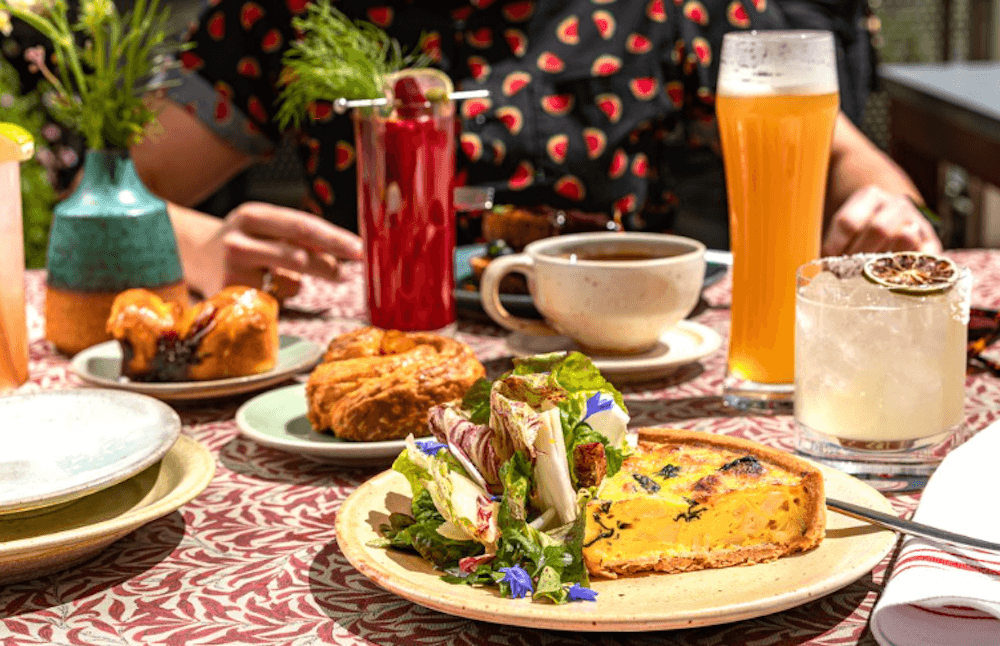 The only reason that Little Saint isn't higher on my list of the best vegan food in Sonoma County is because I haven't yet tried it! That said, this 100% plant-based restaurant in Healdsburg gets extremely high marks from food critics, tourists, and locals, alike – so I'm beyond excited to give it a try next time I'm in town. Note: their orecchiette mac and cheese is apparently a must-order.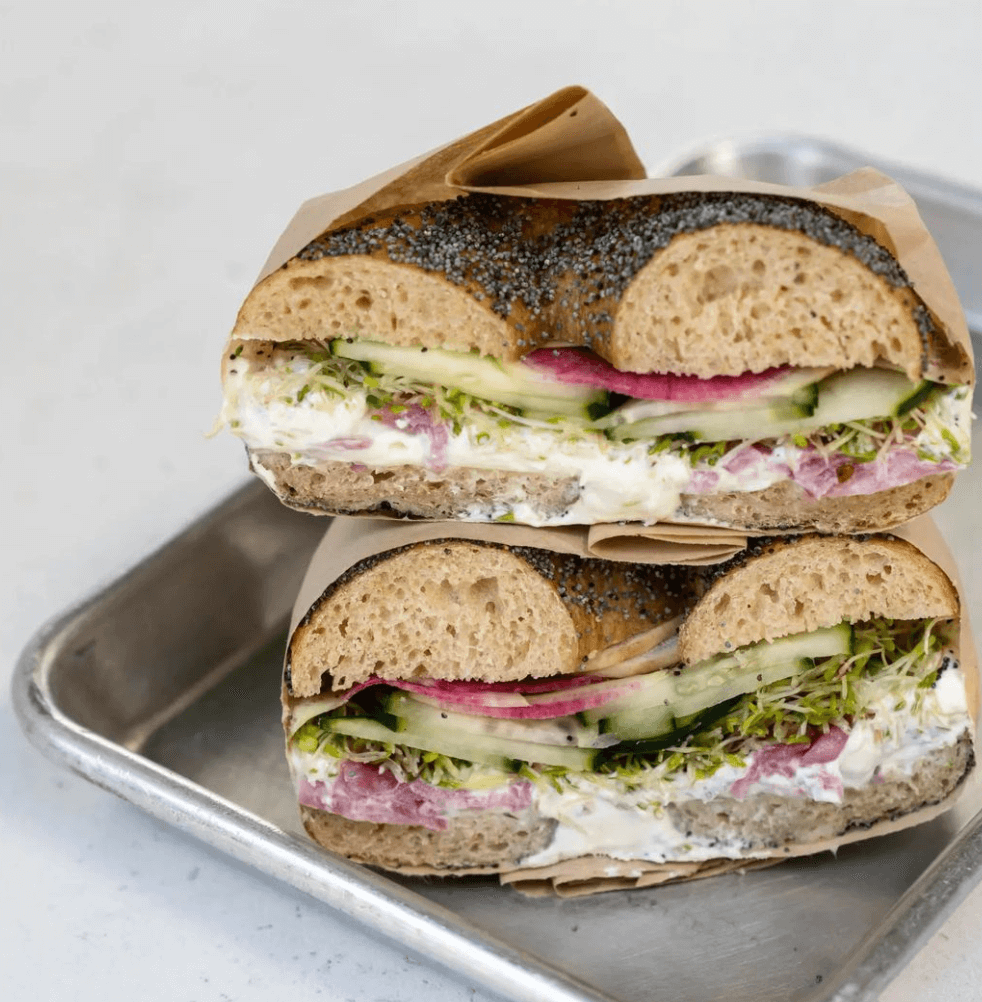 I discovered this bagel spot during the early days of the pandemic and fell in love with their signature fluffy sourdough bagels. And they have some killer toppings for us vegans, like cashew cheese, almond butter, seasonal jam, and hummus. They also do a 'vegan dream' bagel sandwich with cashew cheese, roasted bell pepper, pickled red onion, cucumber, radish, avocado, and microgreens. I mean, who can resist a vegan bagel?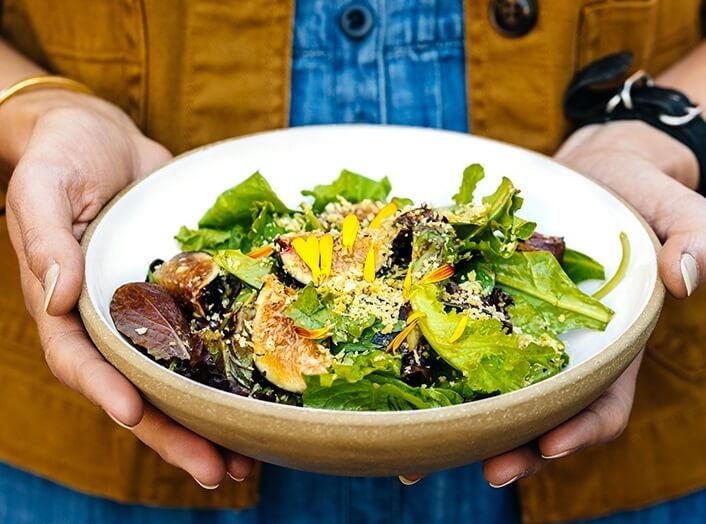 MacArthur is known for being one of Sonoma County's most stunning hotels, with white English roses brimming on every corner and luxurious, well-appointed accommodations, it's just an exquisite property. And their restaurant, Layla, keeps up to that same standard – it's a where Mediterranean meets farm-to-table, with a handful of fantastic vegan options. Their avocado toast is one of the best I've had, as are their hash browns; and their California tabbouleh, gigante bean salad, fennel focaccia, smoked Sonoma carrots, and grand crudite are also fantastic.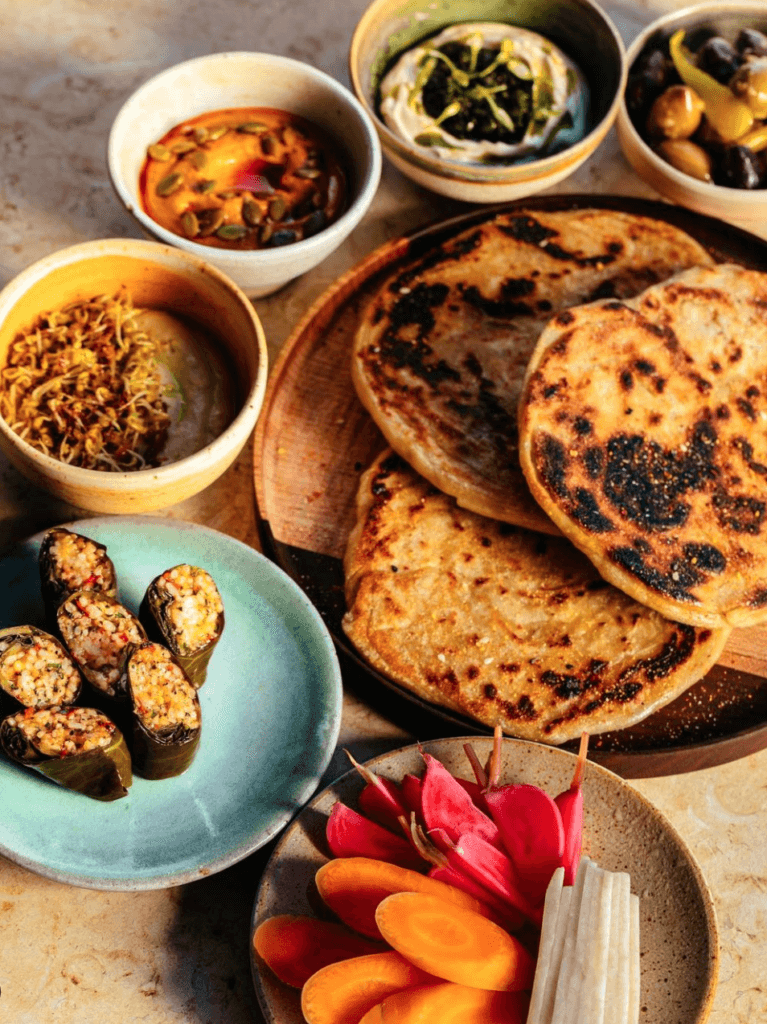 Disclaimer: I'm preemptively adding Little Saint to this list. Though I haven't been yet, I'm quite confident that it'll make my list of the best vegan food in Sonoma County. It's a fully plant-based restaurant, market, and cafe that opened on Earth Day 2022, in a gorgeous indoor-outdoor space. Some menu items I can't wait to try: pumpkin seed dip with chili oil, cauliflower biryani, stuffed collard greens, and purple carrots with crunchy rice and xo sauce.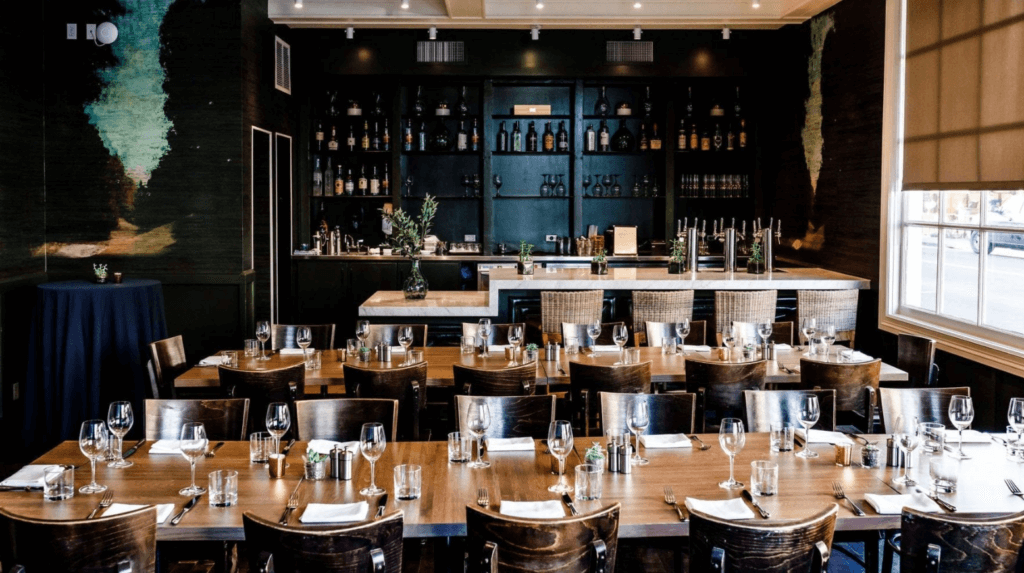 El Dorado is another fabulous hotel on the Sonoma square and its restaurant is terrific. Though they don't have many vegan options (their menu is on the smaller side, in general), they make each dish count; namely, with their vegan plate, a divine collection of dishes like spicy chile relleno, grilled tofu, maitake mushrooms, spinach, onions, garlic, carrots, arugula with sherry vinaigrette, and pepita hummus sauce.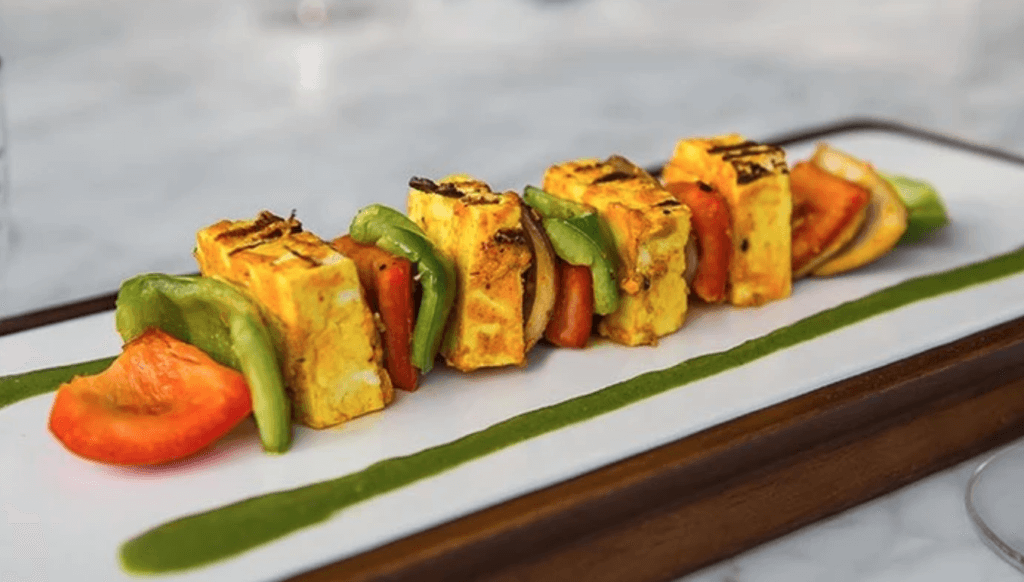 Ambrosia is the place to go for incredibly fresh, flavorful Indian food. They have a vegan menu that's superb – I love their yellow dal, jhalfrazi, and okra masala. I highly recommend this place for a cozy, nourishing meal (they do great take-out, too).
15. Everest (Petaluma)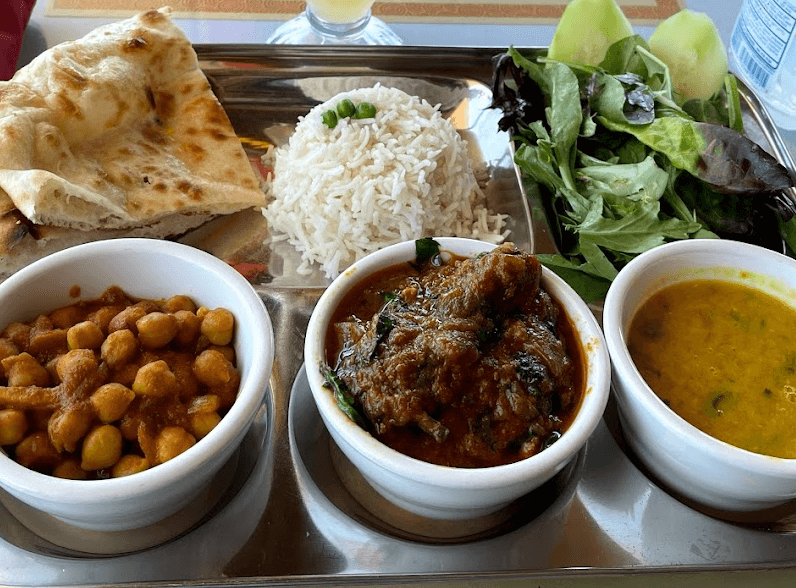 This spot is another go-to for incredible Indian food, with Everest specializing in Himalayan fare. They have a ton of vegan options (just ask for vegan or coconut milk bases), with a few of my favorites being their momo dumplings, vegan apricot curry, and vegetable korma.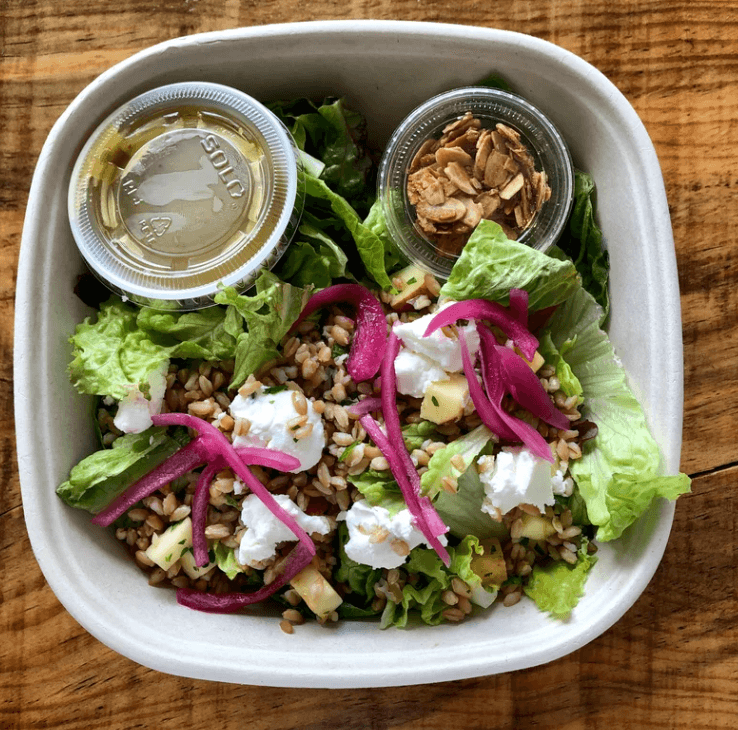 Lunchette is a ideal grab-and-go lunch spot for fresh salads and grain bowls in Petaluma, and almost all of their menu items can be done vegan-style. It's the perfect place to pick up some vegan picnic food before heading out for wine tasting, too. My favorite thing about them: they donate all excess food to Una Vida, a non-profit supporting local families in need.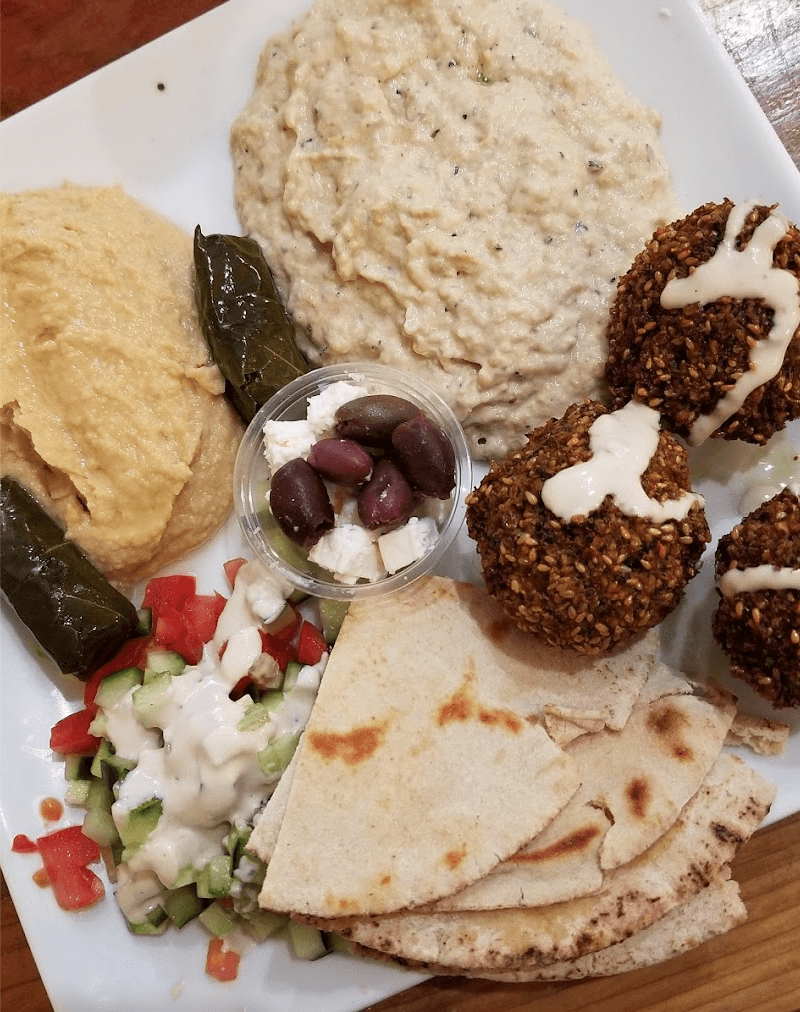 While River Front may appear to be a casual, no-frills restaurant, its food is extremely high-quality. The menu is Mediterranean-forward with a spattering of American dishes and plenty of vegan options. I love their veggie wrap, eggplant sandwich, and falafel supreme. They often have live music, too!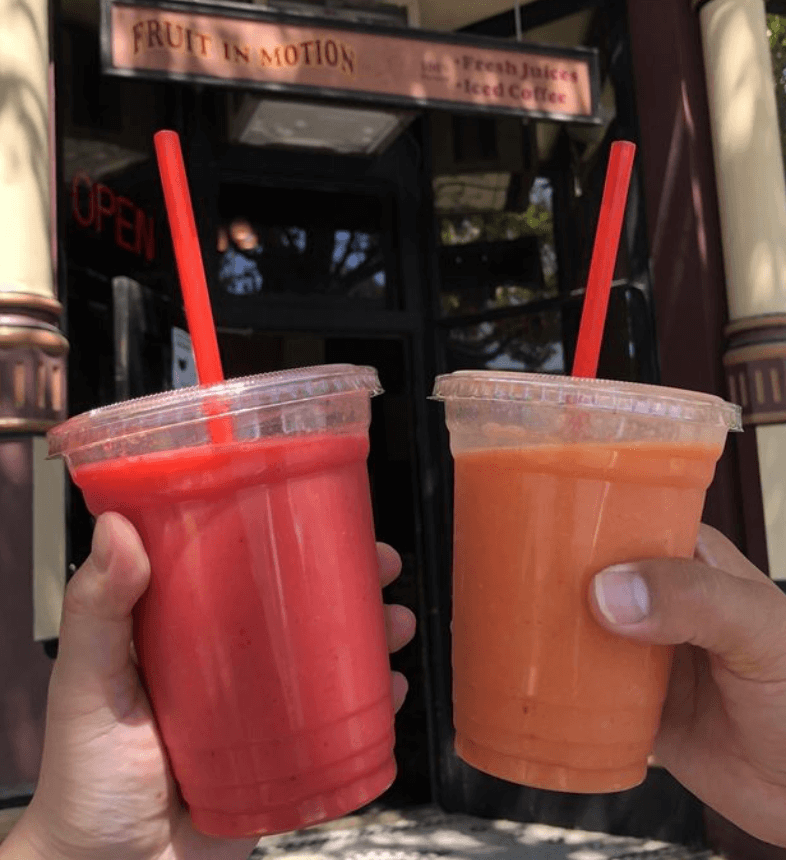 Fruit in Motion is the smoothie shop I'd go to in high school during my off period, so this place gives me a healthy dose of nostalgia. While it appears my favorite cherry blossom smoothie is no longer on the menu (it's only been 100 years since high school), you can't go wrong with this spot – and it looks like they do acai bowls now!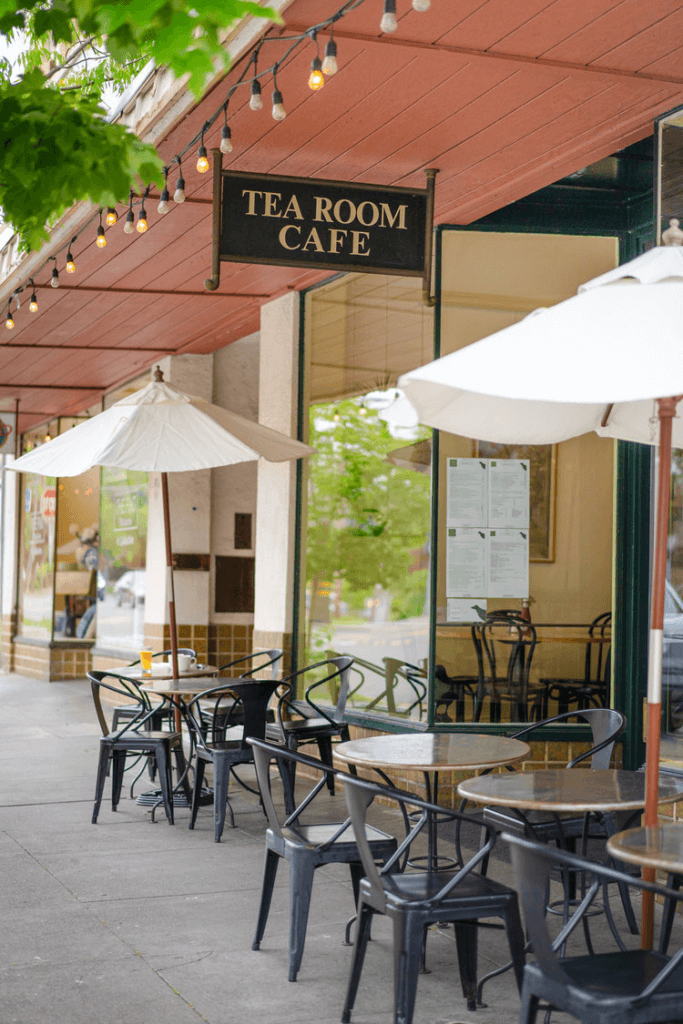 So, the Tea Room isn't the most vegan-friendly restaurant in Sonoma County, but, this was my favorite breakfast place B.V. (Before Vegan) and their food is incredible, I love how cozy it is, and I'm holding onto hope that they'll add more veg-friendly items in the near future. But, for now, their tofu scramble is extremely tasty, as is their quinoa bowl (sans eggs), and avocado toast (their bread, in general, is terrific). Oh, and don't pass on the vegan banana bread.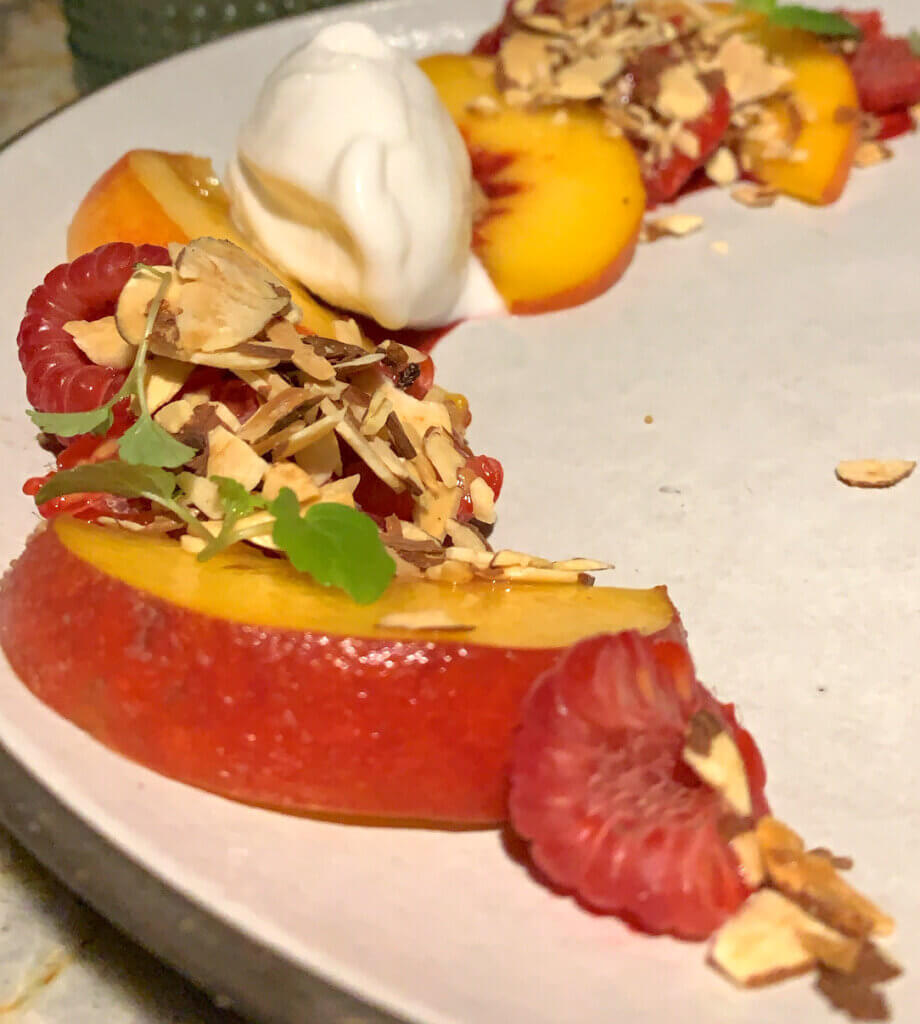 I had the opportunity to visit Hazel Hill at the Montage shortly after it opened last year, and if you're in the area I think it's at least worth visiting the property for a drink and the incredibly-appointed dining area and outdoor lounge. Between having one of the most stunning indoor-outdoor bars, vistas of sprawling vineyards, and a romantic string-lit dining patio, this hotel is a must-visit. And, their restaurant is equally as fabulous and boasts some superb vegan options. Their rotating seasonal menu has veg-friendly items like chilled pea soup with oat creme fraiche, jade rice with English peas, and sensational desserts like a coconut and oat dish with vegan merengue, and a rhubarb consumme – divine!
Did I miss any of the best vegan food in Sonoma County?
Please drop a comment below if you've tried any other vegan or vegan-forward spots in the Sonoma County area, please and thank you 🙂 And if you found this list handy, please let me know!
If you haven't already, be sure to check out my Monterey, Santa Barbara, Los Angeles, and Chicago vegan restaurant guides. And if you're looking for some inspiration on the home front, I've got just the coconut rice bowl, enchilada casserole, or fusili a la vodka to satisfy any palette.